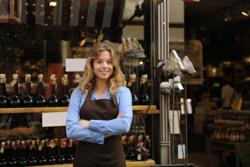 A record number of business start-ups and increased net company growth suggest the town may be getting back on its feet
Wigan, Greater Manchester (PRWEB UK) 30 March 2013
The annual Duport Business Confidence Report for Wigan reveals a record number of limited company formations during 2012, suggesting business confidence may be returning to the town.
Net company growth also saw a dramatic improvement, with the company register increasing by 367 over the course of the year, compared to 265 in 2011. Net company growth has been rising steadily in Wigan ever since it dipped to minus 50 at the height of the recession in 2009.
The positive statistics seen in the Duport report are backed up by Wigan's position at number 56 in Duport's league table of the 100 top UK towns for net company growth (http://www.duport.co.uk/confidence-reports/town-league.php?y=2012&q=annual&m=growth). The town's improved economic performance could be linked to a proposed major retail development at the Tower Grand site, which will include a 15,500 sq ft shopping complex and an 80-bed hotel.
Managing Director of Duport.co.uk, Peter Valaitis said:
"Wigan has certainly suffered during the recession, but a record number of business start-ups and increased net company growth suggest the town may be getting back on its feet. The new developments that are planned could well give the area a further boost, helping it gain momentum in years to come."
The Duport Business Confidence Report for Wigan contains a wealth of data that provides a snapshot of the local economy. More information and statistics can be found at http://www.duport.co.uk/wigan.
Duport Business Confidence Reports are generated and released by Duport Associates Ltd. The data contained in these reports is assimilated and analysed by Duport using public record data from sources including Companies House, Office for National Statistics and Ordnance Survey. Duport Associates Ltd is a leading UK company formation agent, established in 1997 and registering around 10,000 new companies each year through its Companies House approved software.