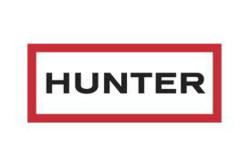 The guide is available to download from the Hunter website and comes complete with folding guidelines.
(PRWEB UK) 29 March 2013
Hunter Boot proudly presents a pocket guide to the BNY Mellon Boat Race 2013. The iconic British outdoor brand is proud to sponsor and provide wellington boots to the race for the third consecutive year.
New for 2013, Hunter has produced an innovative guide to the Boat Race which has become a permanent feature in the UK's sporting events calendar. With tips on where to watch the race, what to wear and bring, and historical facts about the event, it's a race day essential for fans new and old.
A spokesperson for Hunter Boot comments: "We created the guide to raise awareness of the race and encourage people to watch it live. It's a fun day out for people of all ages."
"The guide is available to download from the Hunter website and comes complete with folding guidelines. We hope to see many of these being used on the day and welcome feedback."
This year's race takes place at 4:30 PM on Easter Sunday, the 31st March in its usual Thames river location between Putney and Mortlake with Oxford and Cambridge University men's teams competing for the annual trophy.
The Oxford and Cambridge teams will be kitted out in Hunter wellies in dark blue and light blue tones, respectively, each adorned with the team logo. New boots are designed each year to match the teams' uniforms.
The spokesperson for Hunter Boot continues: "It's an honour to be a part of such a longstanding British tradition. Some of our staff have been to Putney embankment to watch the teams prepare. We're all very excited for the big day itself and will be cheering for both teams," the spokesperson continues.
Hunter designs and sells wellington boots, welly socks, bags, rain jackets, and outdoor accessories.
The 2013 Boat Race will be the 159th race ever held. It is recognised as one of the oldest sporting events in the world.
About Hunter Boot Ltd:
Established in 1856, as the North British Rubber Company, Hunter has over 150 years of boot-making expertise. Hunter's iconic Original green wellington was first produced in 1955. With offices in London, Edinburgh and New York, Hunter now sells a wide range of other footwear as well as bags, socks and related accessories. Hunter is a holder of two Royal Warrants. In 2012, funds managed by Searchlight Capital Partners L.P. became majority shareholders in the Company.
For further information, please contact:
UK & International:
Nina West
nina.west(at)hunter-boot(dot)com
+ 44 207 307 9869