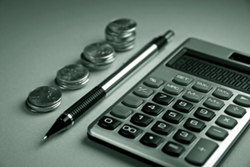 The Australian property market is currently over-valued, and the loss of the tax break would mean that individuals would pay more for less, then have to pay more tax on smaller gains. Essentially, the investment gains would likely be marginal
London, UK (PRWEB UK) 29 March 2013
According to Emirates24/7.com, Australian expats will lose their 50% discount on capital gains tax from the 8th of May 2013.
The discount currently applies to all capital gains, most notably including Australian property.
According to a spokesman from Pryce Warner International Group, "Though Aussie expats will lose this break, Australian residents, including for example British expats resident in Australia, will retain it."
The Emirates 24/7 article goes on to state that In addition to losing their discount, expats will face an adjusted rate of capital gains tax from July 1st. The current two lower tier rates will merge into one rate of 32.5%, then increasing to 33% in July 2015.
David Retikin, Director of Operations at Pryce Warner International Group, commented: "The loss of this generous tax break will come as a disappointment and a shock to many Australians living overseas. Many of our Australian clients like to specifically invest in property in Australia when living overseas, as it is seen as a stable investment that comes with a low tax status, and many individuals intend to return home later in life as well. However, the loss of this tax break means that expats should avoid investing in property in possible. The Australian property market is currently over-valued, and the loss of the tax break would mean that individuals would pay more for less, then have to pay more tax on smaller gains. Essentially, the investment gains would likely be marginal at this point in time. Australian expats would be better served investing in portable investment plans or multi-currency accounts, as the benefits of these remain in place regardless of their country of residence and are not tied to property prices, which in the currency economic climate can prove to be extremely volatile."