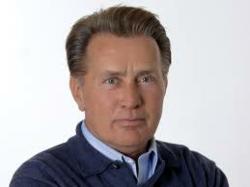 Bees could be messengers bringing doctors important clues about how to treat dementia.
Hollywood, CA (PRWEB) March 27, 2013
The producers of Breakthroughs with Martin Sheen are announcing an upcoming report on new research that may offer clues to treating dementia.
Breakthroughs Martin Sheen is an independently produced television series airing in markets around the country on public television. The program is hosted by the legendary Martin Sheen, who is about to embark on his second half-century in American entertainment in 2013. Mr. Sheen has developed a reputation as one of Hollywood's most respected actors during a career that includes more than 60 film appearances.
This May, Martin Sheen PBS will introduce public television audiences to researchers who have found interesting lab mates for the research in bee populations. This new research is very preliminary, but in working with bee colonies where younger bees have been removed, older bees are jumping in and taking on roles that they should have forgotten. While bees are far different than humans, this research may ultimately provide the framework for new treatments for dementia where patients are reintroduced to tasks the performed in their youth.
The producers of Breakthroughs Martin Sheen will distribute the new report in May. Check local listings for air times on public television and PBS affiliates in individual markets. For more information the producers can be contacted via the official website for the show at breakthroughsptv.com.