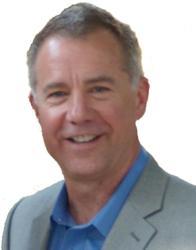 I am very excited to join Rapid Insight as the predictive analytics space is becoming a very electrifying market. The company's advanced technology and culture will play a significant role in this industry
Conway, NH (PRWEB) March 27, 2013
Rapid Insight Inc., the market leader in easy-to-use business intelligence and predictive analytics software, today announced the hiring of Ric Pratte to take on the role of President and COO. In this role, Mr. Pratte will oversee sales, marketing and revenue generation.
Pratte was Co-founder and CEO of JitterJam, a Social CRM platform acquired by Meltwater in 2011 and Co-founder and CEO of Campagne Associates, a fundraising and CRM solution for nonprofits, acquired by Blackbaud in 2006.
The hiring of Mr. Pratte represents a strategic move that will enable the company to continue on its growth trajectory. "As a key hire, Ric is joining the company at an exciting time," Offered Mike Laracy, Founder and CEO. "With his extensive leadership background in the software and services industries, he brings a depth of knowledge and energy that will be a great addition to the company and our leadership team."
"I am very excited to join Rapid Insight as the predictive analytics space is becoming a very electrifying market. The company's advanced technology and culture will play a significant role in this industry," Pratte said.
Rapid Insight is committed to providing software technologies that enable organizations to quickly turn raw data into actionable information. Currently the company has had tremendous success in assisting the Higher Education market utilize predictive analytics to increase enrollment and improve retention. Hundreds of colleges and universities have consistently reaped the benefits of greater analytic power without any dependence on complex coding or programming.
About Rapid Insight Inc.
Rapid Insight Inc. is a leading provider of business intelligence and automated predictive analytics software. With a focus on ease of use and efficiency, Rapid Insight products enable users to turn their raw data into actionable information. The company's analytic software simplifies the extraction and analysis of data, enabling clients ranging from small businesses to Fortune 500 companies to fully utilize their information for data-driven decision making. Rapid Insight is a privately held company with offices in Conway, NH and Boston, MA. For more information, visit: http://www.rapidinsightinc.com.