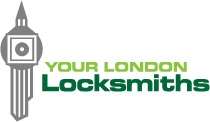 (PRWEB) March 27, 2013
Finding a suitable London locksmith is certainly not at the top of most people's agenda when they move to or reside in England's thriving capital city. However, there are thousands each year who land themselves in the uncomfortable position of either being locked out or having their locks break and they need the help of a highly skilled professional extremely quickly.
The launch of the website http://yourlondonlocksmiths.co.uk/ will ensure that help will be at hand immediately for many of these unfortunate residents who experience these issues for years to come. A spokesman for 'Your London Locksmith' shared his excitement by claiming "The sole aim for our company is to provide a solid, reliable and trustworthy service for the city of London." He added "Finding a locksmith in London is made easy with the birth of our new website which promotes the standards and quality that people expect."
The website conveys a clear and distinct company message. In catering for commercial, residential and auto security and having a range of despatch points throughout the city all possible situations are covered. There will be someone to assist speedily 365 days of the year, whatever the hour to ensure help is always at hand.
There are already several testimonials already given on the site from highly satisfied customers, who have been more than happy to talk about their experiences.
As any business knows, an online presence and marketing strategy can significantly increase the number of targeted customers that use its products and services. In creating a brand new website, this professional London locksmiths is ready to attract new clients and satisfied customers for a service that is many people only realise is essential when the situation arises.