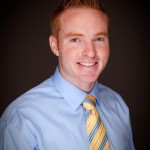 With CariFree, we can combat acid attacks, and sometimes reverse the effects of early decay. Now that is exciting!
Albuquerque, New Mexico (PRWEB) March 28, 2013
Dental decay is the number one chronic disease affecting American youth; surpassing both obesity and asthma. For Dr.Tim Rauch and his team those statistics are no longer daunting. They have taken the top caries research in the world and implemented a cavity prevention program developed by CariFree that is shown to decrease incidents of tooth decay by up to 74%. The system is known as CAMBRA or Caries Management by Risk Assessment. Dr. Rauch states: "I base all treatment plans on individual Risk Factors. Patients with high risk to decay are those on medications which dry the mouth, soda drinkers, and patients with acidic bacteria. With CariFree, we can combat these acid attacks, and sometimes reverse the effects of early decay. Now that is exciting!"
CAMBRA is rooted in a medical model of risk assessment. It requires the dental professional to assess each and every patient's risk factors for the disease and then develop a personalized treatment plan to systematically lower their risk. The CariFree diagnostic tools leverage biofilm testing (to determine the levels of cavity-causing bacteria in the patient's mouth) as well as a risk assessment questionnaire to determine the overall statistical probability a patient will develop new cavities over the next 12 months. Never before has such predictive information been available. Patients can then measurably lower their risk for decay by utilizing professional products and behavior modification.
Patients can expect the entire process to take a few minutes in their appointment. They will answer targeted questions regarding their current habits (eating and drinking, medication use, chronic health issues etc.) as well as undergo a quick, painless swab of their lower teeth (to determine if they have an excess of cavity causing bacteria). Then based on the information gathered, their dental team will counsel them on an appropriate course of action to lower their risk. If professional products are recommended the practitioner will provide the patient with a professional kit of product specifically designed to counteract their risk factors.
Science has proven that this disease cannot be stopped by the drill and fill approach. True cure requires a medical approach and a comprehensive assessment of each patient. Dr. Tim Rauch has taken a bold and caring step for his patients and his community.
For more information on the CariFree system go to http://www.carifree.com. Call now and make your appointment with Dr. Rauch and his team at 505-795-6057.
About Dr. Rauch: Dr. Rauch received his bachelor of science degree from Brigham Young University after serving in the United States Air Force. He then obtained his DDS from Marquette University School of Dentistry where he received a number of fellowships, scholarships and grants. He was also the president of his graduating Dental Class as well as the Student Body President of the Marquette School of Dentistry. He is certified as a Doctor of Dental Surgery and is a member of both the American Dental Association and the American Association of Dental Research.