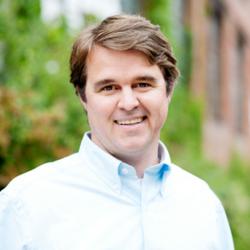 A typical home in the Asheville area sells for $249,000, and almost all listings are under $350,000
Asheville, NC (PRWEB) March 27, 2013
Real Estate is up over 29% in Asheville, North Carolina. This hip and sophisticated small mountain town is making top 10 lists for best places to retire, best dining destinations, and now best places to buy a home.
Featured on CNN, Jon Corbin of The Buyer's Agent of Asheville, a small home grown real estate company exclusive to home buyers, "A typical home in the Asheville area sells for $249,000, and almost all listings are under $350,000. Currently, a four-bed, three-bathroom home in town is listed for $330,000."
CNN's article announced the five best cities to buy a home according to Realtor.com. #1- Southern South Carolina. #2- Reading, Pennsylvania. #3- Santa Fe, New Mexico. #4- Asheville, North Carolina. #5- Portland, Maine. Realtor.com bases its rankings on median listings prices, supplies of homes for sale and days to sell new listing. Housing markets include the entire metro areas.
Home Buyers in these markets will see attractive home prices and plenty of homes to choose from, giving buyers the upper hand.
The Buyer's Agent of Asheville is a local real estate firm dedicated entirely to home buyers- providing laser focus, fierce negotiating skills and detailed transaction management protecting your best interest. Located at 82 Patton Avenue, Suite 205 in Asheville, North Carolina. Cotnact the Buyer's Agent at 888.645.8797.