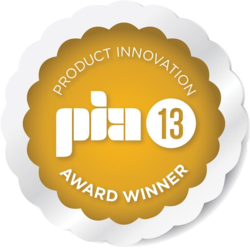 Overland Park, Kansas (PRWEB) March 27, 2013
LightWild announced today that its Lusio Essentials Bay Series was recognized as a top high bay in the solid-state lighting industry in Architectural SSL magazine's Product Innovation Awards (PIA'13). Lusio Commercial and Industrial fixtures have now taken top honors in the high bay lighting category of this annual competition for the third consecutive year. The award will be formally presented at LightFair International next month in Philadelphia.
The Architectural SSL Product Innovation Awards (PIA) determine and honor the most innovative LED/ solid-state luminaires and fixtures on the market, while also recognizing the companies behind the components that make up these light sources. The PIA program also recognizes leaders in categories ranging from those conducting cutting-edge research and development, to those helping in the development of standards and pushing to make solid-state lighting a truly sustainable technology.
"The Lusio Essentials product family is gaining significant traction in the market as a leading replacement for traditional fluorescent and HID lighting," said Tom Stafford, LightWild President. "LightWild takes pride in delivering cost-effective and energy-efficient LED solutions and we're proud to be recognized as a leader in the high bay marketplace."
With judging and evaluation of products and systems from a distinguished panel of 24 designers and lighting specialists skilled in product evaluation, the SSL PIA program awards manufacturers based on attributes, qualities, functionality and/or performance beyond industry standards.
LightWild Orbs also recognized
In addition to Essentials Bay Series, the LightWild Orbs SSL Pendants was also selected as a PIA winner in the decorative lighting category. These highly configurable and controllable decorative pendants add instant impact to any atrium, lobby, or tall ceiling space. To learn more about LightWild Orbs, please visit http://www.lightwild.com/accent_lighting/orbs.asp.
About Architectural SSL Magazine
Construction Business Media, headquartered in Chicago, IL, is publisher of Architectural Products, Illuminate, Net Zero Buildings and Architectural SSL magazines. The company also markets and partners in TheContinuingArchitect.com educational platform, and maintains websites and electronic extensions of its print publications.
About LightWild, Inc.
LightWild is a leading provider of innovative, energy-efficient LED fixtures and controls developed through a comprehensive team of electrical, mechanical, opto-mechanical and architectural engineers. LightWild products have been utilized in thousands of commercial/industrial, retail, hospitality, office, entertainment venue, and façade lighting applications around the world. For more information about LightWild, its energy-efficient lighting solutions and its brands, visit http://www.lightwild.com. LightWild is a registered trademark.
Learn more about Lusio Commercial and Industrial Lighting at http://www.LusioLighting.com. Lusio is a worldwide brand and registered trademark of LightWild, Inc.