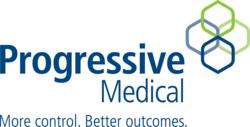 Dr. Hall's unique blend of experience in physical medicine and injury claims management has allowed us to evolve our clinical services to improve outcomes.
Westerville, OH (PRWEB) March 28, 2013
The medical director for Progressive Medical, Inc. has been named as a 2013 Best Doctors in America®. Robert L. Hall, M.D., advises the pharmacy benefits manager and ancillary services provider on clinical and rehabilitation guidelines to promote recovery for those with work- or auto-related injuries. He also offers counsel on processes to identify and reduce prescription drug misuse and abuse that is a growing concern for the workers' compensation industry.
Only about 5 percent of physicians in the United States are included in the Best Doctors database. They are chosen through an exhaustive peer-review survey that asks: "If you or a loved one needed a doctor in your specialty, to whom would you refer them?," as well as additional research conducted by Best Doctors.
"Dr. Hall's unique blend of experience in physical medicine and injury claims management has allowed us to evolve our clinical services to improve outcomes," said Tron Emptage, chief clinical officer for Progressive Medical. "We're honored to share with our clients and our industry the leadership of a physician who has been consistently recognized by his peers as being among the best in his field."
Hall, who has been a member of this prestigious physician community since 2009, will showcase his expertise at the National RX Drug Abuse Summit in Orlando next week. He will co-present on the value of integrating analytics with robust clinical programs to successfully catch and redirect "at-risk" workers' compensation claims early in their lifecycle.
Hall is board-certified in both physical medicine and rehabilitation and electrodiagnostic medicine and began working with Progressive Medical in 2010. He is also the medical director for the Acute Inpatient Rehabilitation Center at Columbus' Mount Carmel West Hospital and maintains an outpatient practice focused on electromyography, stroke rehabilitation and musculoskeletal medicine.
About Best Doctors, Inc.
Best Doctors, Inc. is based in Boston and provides highly specialized medical services to nearly 10 million people in over 30 countries. Best Doctors' global database is updated continuously through a peer-review based evaluation of the medical profession, and includes doctors worldwide named "best" in over 40 specialties and 400 subspecialties of medicine.
About Progressive Medical, Inc.
Progressive Medical knows that more control produces better outcomes. It all starts with the ability to capture the prescription transaction in-network. We do this better than any other PBM. Once captured, we recognize the value of data. Our patent-pending statistical model helps guide clinical decision-making like no other in the marketplace. Data in hand, we know that the earlier we can apply our drug strategies and clinical interventions, the sooner claims will close. The clinical products and services we offer are among the industry's best. By doing what is right for payors and injured workers alike, we deliver our promise: the lowest total program cost.
Gain more control and improve outcomes now. Call 800.777.3574 or visit http://www.progressive-medical.com.