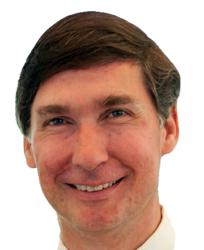 Our new website shows how vehicle detection systems play a key role in home safety and convenience.
Lancaster, PA (PRWEB) March 28, 2013
Cartell, a leading innovator and manufacturer of vehicle detection systems, is pleased to announce that its new website, http://www.cartell.com is now live. The new site showcases its line of industry leading driveway alarms and free exit systems (gate opening controllers.)
"Our new website makes it easy for homeowners to see how vehicle detection systems play a key role in home safety and convenience," says Jonathan Bohannon, President of Cartell, a division of Preferred Technologies Group. "In addition to demonstrating the benefits, our site provides extensive product and system information for consumers, installers and distributors."
The website explains how Cartell pioneered the use of highly-dependable magnetometer technology to detect vehicles entering and leaving driveways. A special sensor, buried safely out of sight beside the driveway, can detect when the moving steel of a car or truck interrupts the Earth's magnetic field. The very small current that is generated can activate an alarm, lights, a security system, a home automation system or other devices.
"Our magnetometer-based technology is far more dependable than traditional motion detectors and other systems," says Bohannon. "Those devices frequently create false alarms caused by animals, blowing objects and other failures. With our technology, such false alarms are virtually impossible."
The new website has other helpful features, including an installer locator, a knowledge base, downloadable manuals and more. A "build your own system" engine is planned for the near future, which will enable homeowners to design a driveway alarm or free exit system to their individual specifications online.
"We are very excited about our new website," says Bohannon. "We believe homeowners and resellers will find it very comfortable and valuable." For more information, email Jonathan at jbohannon(at)cartell(dot)com.
Cartell, founded in 1975, is a division of Preferred Technologies Group, located in Lancaster County, Pennsylvania. Starting with its groundbreaking use of magnetometer technology for residential vehicle detection, Cartell has led the industry with innovation, functionality, quality and value. The dependability of Cartell's products far exceeds any competitors and is backed by the industry's longest warranty. Every Cartell product is made in the U.S.A.