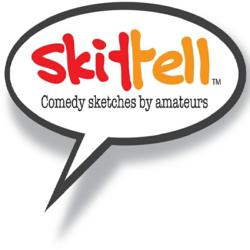 "The vast majority of people love to be entertained and amused and they will see an endless stream of excellent comedy."
(PRWEB) March 28, 2013
Comedy skits are short 1 to 2 minute clips that can be used on any particular topic. Any scenario or situation can be set up with no other purpose but to raise a laugh from the user.
There are thousands of people every week actively looking for comedy sketches in the major search engines.
At http://skittell.com/ there will be a constantly updating and evolving collection to satisfy even the most ardent comedy fan. This is guaranteed to raise a giggle and is a place that can be visited time and time again to watch new and enjoyable content.
For every well-known comedian there are thousands of talented youngsters who have no way of demonstrating and showcasing their considerable talents. Whilst many spend hours knocking on seemingly closed doors trying to take their first steps to getting noticed, they are now presented with a very different proposition offering significant exposure to huge numbers of people globally in a very short period of time.
One of the masterminds behind this concept stated, "This website has been created for two types of people. The vast majority of people love to be entertained and amused and they will see an endless stream of excellent comedy." Furthermore, he added, "We also understand how difficult it can be for even the most talented comedian to show the world what they can do, and now these people have just the platform to do that quickly and easily."
With the emergence of social media sites and in particular You Tube it has never been easier to share and spread the word about a particular talent or something someone has enjoyed. Without a doubt comedy skits are increasing in popularity and the emergence of this comedy platform can be enjoyed by all.