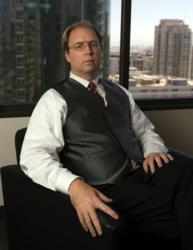 The issue of substandard training of hospitals and doctors in connection with robotic technology is emerging at the forefront of active da Vinci Surgical Robot litigation.
San Francisco, CA (PRWEB) March 27, 2013
Audet and Partners, LLP, a national plaintiff's law firm based in San Francisco, CA representing several individuals allegedly injured as a result of surgery performed with the da Vinci Surgical Robot, notes that a recent Bloomberg report suggesting that Intuitive Surgical Inc., the manufacturer of the da Vinci System, has provided less than adequate training to doctors and hospitals that have deployed this robotic technology. It is alleged that this lack of training may have directly contributed to injuries suffered by many individuals who have undergone procedures using the da Vinci robot.
"It does appear, as more cases are filed, that additional issues continue to surface regarding the potential problems with robotic surgery," notes William M. Audet, an attorney who has been in contact with a number of clients and potential clients alleging injuries connected to da Vinci robotic surgery. "The issue of substandard training of hospitals and doctors in connection with robotic technology is emerging at the forefront of active da Vinci Surgical Robot litigation."
In addition, Mr. Audet notes the recent settlement a Louisiana case brought against Intuitive Surgical in which the plaintiff had claimed to have been injured when the da Vinci robot malfunctioned during a thyroid procedure. (Silvestrini v. Intuitive Surgical Systems Inc., No. 11-2704 (E.D. La.). "The allegations made in the Silvestrini case, which include the failure of Intuitive to train hospital personnel on the use and/or troubleshooting of the da Vinci system, are consistent with problems encountered by clients with whom we have spoken, and information that continues to surface as we move forward with these lawsuits," says Mr. Audet.
Currently, there are no strict training guidelines or requirements associated with a doctor's operation of the robot on a live patient. This is left up to the individual doctors and/or hospitals. Undisclosed personnel from Wentworth-Douglass Hospital in Dover, NH, have stated that their training included only two days of operation on a pig and human cadavers. *
In response to a recent lawsuit, Intuitive argued that because "credentialing and privileging for performing surgery at a hospital is solely the responsibility of the hospital," the case should be dismissed. This particular case was subsequently settled. Nonetheless, lawsuits are continuing to be filed in connection with injuries sustained by patients at the hands of inadequately trained doctors using the robot. **
Internal Intuitive emails introduced in a lawsuit filed in Kitsap County, Washington have uncovered a manager's recommendation to a sales team in connection with meeting sales goals, to not "let proctoring or credentialing get in the way." **
Doctors themselves are voicing their opinions about the learning curve of the robot:
The American Association of Gynecologic Laparoscopists suggests at least 10 supervised surgeries prior to allowing doctors to use the robot unsupervised. ***
Dr. Jim Hu, director of Urologic Robotic and Minimally Invasive Surgery at the David Geffen School of Medicine at the University of California, Los Angeles indicates that, "The robot surgery requires a long learning curve to become good at it," and specifically referring to prostate cancer surgery, Hu says that proficiency can take up to 200 plus operations to achieve. Dr. Hu assisted on 400 robot surgeries prior to performing them on his own. "None of us would go and get surgery if we knew the guy had done it just a couple of time before," he says. *
According to a recent study conducted by the Mayo Clinic, published in the Obstetrics & Gynecology medical journal, surgical proficiency, "occurs after performing approximately 91 procedures." ****
Dr. Anne Kalter, a surgeon from Wentworth-Douglass Hospital, a supporter of robotic surgery, has said that in connection with adequate training, "There is no national standard requirement for this…it will probably be coming in the next couple of years. The technology is so new that every hospital has been finding out on its own what path is comfortable for them to take. " Unfortunately, the path Wentworth-Douglass chose to take may have proven less than adequate. During two routine hysterectomies, a physician accidentally cut the ureters of the patients. Subsequently, the physician performing the surgery and the supervising physician were both required undergo remedial training. *
If you have suffered injuries that may have been related to a procedure using the da Vinci Robot surgical system, contact Audet and Partners, LLP at (800) 965-1461 or visit our informational website at http://www.davinci-surgical-robot-lawsuit.com. Audet and Partners, LLP represents individuals allegedly injured by the da Vinci system, as well as other defective medical devices and dangerous pharmaceuticals.

** http://www.bloomberg.com/news/2013-03-21/intuitive-robosurgery-training-seen-lacking-in-lawsuits.html
*** http://www.standard.net/stories/2013/03/21/lawsuits-doctors-not-trained-properly-robot-surgery
**** http://journals.lww.com/greenjournal/Abstract/2013/01000/The_Learning_Curve_of_Robotic_Hysterectomy.15.aspx