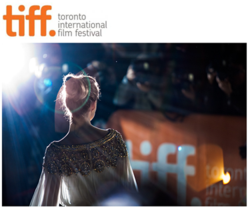 We commend TIFF for their forward thinking in the use of Technology to keep their costs low.
Toronto, Ontario (PRWEB) March 28, 2013
Founded in 1976, the Toronto International Film Festival has grown to become one of the most prestigious film festivals in the world. Each September, TIFF welcomes celebrities, filmmakers, journalists and fans from around the world to an eleven day festival that showcases the best in new films and talent. TIFF also operates Bell TIFF Lightbox and many other exciting year round programs in support of Canadian and international film culture.
Tracker Networks Inc. is pleased to announce today that TIFF has signed as a customer for the IT Tracker system and mobile app, to keep track of TIFF's equipment, software and services contracts.
IT Tracker is a web-based software tool and mobile application that makes it easier for Finance and Technology executives to plan for and track all of their equipment, software, support agreements, telecom contracts, consultants, services and other expense areas.
The Tracker Networks mobile app works seamlessly with the IT Tracker system, turning users' smartphones into powerful barcode scanning devices. The app is simple to use, and by leveraging open PDA technology, IT and finance groups can empower their users across the organization to easily complete physical audits on a far more frequent basis.
Using analysis and confidential benchmarking against the proprietary Tracker Networks market database of over 35 million items and real-time prices, the system helps track and control IT costs and find ways to provide better service to business users and their customers.
"At Tracker Networks we are committed to supporting our customers of all sizes and budget requirements," said Roger Mahabir, Chairman and CEO, "and we are pleased to be able to work with TIFF."
"We are especially delighted to support the film industry and the arts in Canada and commend them for their forward thinking in the use of Technology to keep their costs low, while providing all the support they need at any point in time to their customers," continued Mahabir.
About Tracker Networks
Tracker Networks Inc. is an innovative and fast growing software company headquartered in Toronto, Canada. Tracker Networks helps technology and business executives to track equipment, services, contracts, resources and costs – to find ways to lower costs, improve service and increase revenue. Tracker Networks systems import and track thousands of quotes and contracts per day, for over 150 manufacturers and many leading IT organizations in Canada, the US, Europe and Asia. Visit http://www.trackernetworks.com
Contact
For Tracker Networks
Jason Doel
EVP & COO
Office: (416) 848-7347
jason(dot)doel(at)trackernetworks(dot)com
http://www.trackernetworks.com