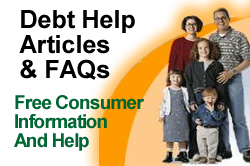 Short sale of a home provides a way for property to sell even when the value of the home has dropped below the debt from its outstanding mortgages.
Pittsfield, MA (PRWEB) March 28, 2013
Homeowners with a potential mortgage deficiency have an alternative to foreclosure when they wish to no longer own their home or exhausted all viable options to remain in the house, according to Financial Firebird, who just launched a new web site called Short Sale this week. The site ventures into an area in which individuals rarely qualify as fully informed. Financial Firebird educates these homeowners wishing to stop foreclosure and presents alternatives in instances to owing a mortgage deficiency. The web site provides a plethora of free information on a short sale and how to begin the process, which takes place when a homeowner decides they no longer want to keep the home, yet doesn't want to lose the house to foreclosure.
"The new Short Sale site encourages individuals to obtain free guidance and education on the subject," Mory Brenner, vice president of Financial Firebird recently stated. "It stands apart from others because it addresses the real issues at hand. Other sites simply aren't geared in this way. No matter how much our competitors may attempt to appear that they offer free help, unfortunately, most of the time their motives revolve around enrolling consumers in their own service."
While a negative equity situation, cases where the mortgages on the home exceed the value, often does lead to a foreclosure, Short Sale targets the individual in search of information to assist them in making the right decision for their particular personal circumstances. Each situation stands as unique, says Brenner, and guiding individuals on the right path serves as our goal.
"We try to maintain an independence not found elsewhere with more information than anywhere else," Brenner continued. "The result for a consumer may be that other bankruptcy sites and subsequent consultations gear themselves as sales sessions more than learning experiences designed to turn a consumer into a bankruptcy client, sometimes with a high pressure hard sell. Short Sale guides the debtor on the best route. In some cases bankruptcy may be the right solution, but we are just as happy if we explore bankruptcy with them only to determine that it does not meet their needs as well as another answer. "
For some families putting a home up for sale marks a deep and troublesome choice, but in certain instances a good honest assessment reveals that an attempted chapter 13 bankruptcy, modification or other effort to avoid foreclosure would just drain limited cash and delay the inevitable rather than provide a viable long term cure. Even reluctantly, these people may need to move a short sale to the top of their list of alternatives to save time, additional heartache and avoid a mortgage deficiency.
Short Sale's wealth of information provides clear definitions pertaining to what is a short sale, and its sister sites offer additional assistance and guidance with help to stop home foreclosure, as well as how to obtain a deed in lieu of foreclosure when a short sale fails. Because there are number of ways to stop foreclosure, Financial Firebird's goal is to provide all of the information up front so that homeowners are able to educate themselves and make the best choice for their situation.
About Short Sale
Short Sale and its sister sites aim to educate people homeowners with a potential foreclosure, and are affiliated with the Financial Firebird Corporation's Bankruptcy Alternatives Group. The sites provide truly free information web resources with a goal of providing no cost information to consumers, allowing them to make the best decision based on their own individual case.