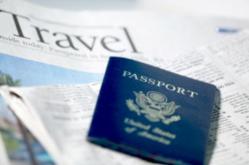 I Fly First Class The Leader in Business Class Industry
Chicago, IL (PRWEB) March 28, 2013
Traveling first class or business class to London is more affordable than ever with new, cheaper fares announced by the travel experts at I Fly First Class. Once known as "The Big Smoke," London boasts a thriving financial center, a vibrant theater and arts scene and some of the most famous historical sites in Western Europe. Flying from the United States to London in comfort and style is budget-friendly with I Fly First Class' newly released air fares. Business class fares begin at just $2,684, and white-glove first class fares start at only $3,589.
"These outstanding rates are perfect for professionals who want to bring family along on business trips to London or simply for family pleasure vacations," says Julia Graft, PR manager for I Fly First Class. "Business class and first class seats are roomier and more luxurious than coach seats, so this is a great and affordable way for adults and kids to travel on the long flight between the U.S. and London."
With so much to see and experience in London, it's no wonder the city welcomes more than 14 million visitors each year. History lovers can spend days exploring the varied sites in and around London, including Westminster Abbey, the Tower of London and Tower Bridge, Trafalgar Square, the Parliament Building with its infamous Big Ben bell and St. Paul's Cathedral.
Theater buffs and style mavens will delight in London's West End district where they can take in a top-rated musical such as Les Miserables or A Chorus Line, enjoy a few nightclubs or explore the many shops and boutiques along the mile-long Oxford Street. London proclaims itself the shopping capital of the world, featuring more than 26,000 stores and the headquarters of noted designers like Stella McCartney, Jimmy Choo and Manolo Blahnik.
London is a haven for art afficionados and "foodies" as well. World-famous modern art museum Tate Modern is one of London's most iconic tourist stops, as are the Victoria and Albert Museum and the National Gallery. The city's 6,000 restaurants offer every type of cuisine imaginable, including more than 50 Michelin Star restaurants.
For those who just want to roam the historic city, there are plenty of other sites to visit, including the London Eye, sporting events at Queen Elizabeth Olympic Park, Covent Garden, Picadilly Circus, Hyde Park and the Royal Botanic Gardens.
"London offers a wealth of business opportunity and cultural exploration, and I Fly First Class makes it attainable with its inexpensive business class and first class air fares," Graft says. For information about these deeply discounted business class and first class flights to London, call the travel experts at I Fly First Class or visit them online at IFlyFirstClass.com.
Julia Graft, PR Manager
About I Fly First Class
I Fly First Class is a highly trusted and respected travel booking service specializing in luxury travel planning. Dedicated to providing unparalleled customer service from start to finish, I Fly First Class is rapidly becoming a leading travel company for business and pleasure travelers around the world.