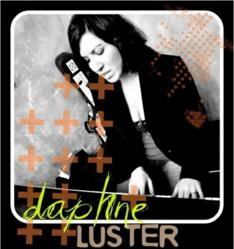 The Green Door After Dark brings Southern Indiana music, light, and life with its cool, intimate setting and stellar artists.
Corydon, IN (PRWEB) March 28, 2013
The hottest new spot in Southern Indiana this Easter weekend is celebrating the blues, Friday and Saturday nights, 9pm-midnight.
Daphne Luster (formerly of The Gypsy Switch) performs Friday, March 29th, along with independent artist and singer/songwriter, Steve Sturgill and Chet Surgener of The Dirty Church Revival.
Then on Saturday, the 30th, Mark "Big Poppa" Stampley, singer/songwriter/bandleader brings us his unique and well-crafted sound. Big Poppa, blues stylist originally from Chicago, is based out of Louisville now and has had an amazing, far-reaching career, having recorded 4 CDs and currently working on his 5th.
Big Poppa has shared the stage with icons such as Koko Taylor, Oprah Winfrey, the Delphonics, The Emotions, Montel Jordan, Ivan Neville (Neville Bros.), Common, Roy Ayers, Maya Angelou, Michael Jamal Warner, and Jack Black to name a few. He has performed over 2,000 times all over the U.S. and the Caribbean and is a sought-after session guitarist, having played on 50 plus albums in the genres of hip hop, house music, spoken word, and gospel. Big Poppa is also a teacher, an ethnomusicologist who teaches workshops for school systems in Illinois, Kentucky, Indiana, and South Carolina.
This marvel of a performer has also done voice overs for radio/tv and website commercials, including those for McDonalds, U of L, the Smithsonian Institute, Commonwealth Bank, Belle of Louisville, and many more.
On Friday morning, 3/29, at 8:40 both artists will be performing live on "Real Life in Louisville" with Kristen Riddick on Talk Radio 1570 AM on WNDA.