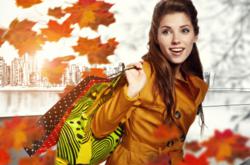 "Finding the right style… it's a bit of a therapy session. When I get it right, we completely shut down their internal critic."
Edgewater, NJ (PRWEB) March 29, 2013
Grace Guido has been styling powerful women and celebrities in the NYC area for more than 30 years at Ambience, the premiere designer clothing boutique in the NYC/NJ market. Grace has styled hundreds of women, and no matter what the woman's background or profession, one core trait proves true: women have an irrationally negative perception of themselves.
A career in celebrity styling has proven to Grace that most women – even the women featured in magazines, television shows and movies - suffer from a low self-image. They often focus on perceived short-comings rather than seeing their actual big picture of their beauty. They build a closet around their insecurities, rather than their assets. This disconnect lead Grace to develop a revolutionary styling technique now known as Transformative Styling.
What is Transformative Styling?
Transformative Styling is a personal styling technique that focuses on a woman's assets rather than camouflaging perceived faults. The stylist strives to improve the client's self-perception by relentlessly focusing on the client's best features and counseling on which cuts and styles work best with their physique. Once an optimal look is created, it can change how a woman feels about herself and – in turn – how she carries herself.
Grace Guido's practice primarily involves clients between the ages of 35 and 55, a time when many women change their priorities and lifestyles. These women still want to dress fashionably, but often don't know how to put their looks together.
Grace begins with counseling women on their current closet, eliminating items that are not appropriate or working in their favor. Once a solid wardrobe foundation is set, she outlines which additional pieces they should look for and how to put their final look together on a day-to-day basis.
The most challenging aspect of Transformative Styling is silencing the client's internal critic. Many women are afraid of wearing certain types of clothing and become preoccupied with hiding body issues. In some instances women mistake an asset for a flaw, and the stylist must re-educate them. Likewise, many middle aged clients worry about dressing "age appropriately". Transformative Styling does not subscribe to the concept of age appropriateness. It does not declare anything off limits, but rather focuses on how the outfit is put together, rather than the separates themselves.
When done correctly, Transformative Styling has a profoundly positive effect on how women perceive themselves. Their confidence and self-esteem improves, which in turn boosts other aspects of their lives.
About Grace Guido
Grace Guido is the co-owner and lead stylist at Ambience, a celebrated designer women's clothing boutique located in Edgewater NJ. Ambience features a hand-selected collection of chic boutique dresses, the latest designer jeans, and more for designers like Bailey 44 and For Love & Lemons. Ambience is inspired by the passion to transform women's sense of self through fashion.