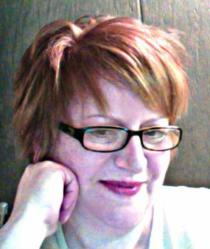 I promote concepts and ideas that work for the longer term, that address individual triggers, that have the power to change stress perceptions.
London, Ontario, Canada (PRWEB) March 29, 2013
Conventional strategies for reducing tension are known to most people. Abby Gardiner, Founder/Writer http://www. stressbubbles.com, has explored most of them herself.
There is no doubt; a warm bath soothes the soul, calms the mind - while one is immersed in the relaxing heat. People plan vacations, removing themselves from high pressure lifestyles - then the holiday ends. Self-help books offer helpful strategies - until those books are closed and their tips forgotten or put aside.
The conventional approaches don't tend to change or alter stress levels.
Alternatively, Gardiner promotes concepts and ideas that work for the longer term, that address individual stress triggers, that have the power to change - and continue to alter - stress perceptions.
One such approach is one Gardiner calls "buying time," based on the idea that deadlines - at home, work, even through casual pursuits, cause most people tremendous strain. There is a prevalent sense, in contemporary life, that there are far too many things to do.
But this is a perception. It is not a reality.
Most things on "to do" lists are not emergencies. They can often be put aside for another day. Or for another week. Gardiner explains how this calming strategy can be realized.
Another effective concept is what Gardiner coins ""Mise En Place." The idea (which originally comes out of the culinary world) is that individuals not look at projects, goals or life plans as whole, scary entities, but rather, as separate units set up with care and patience that can be accomplished one small step at a time.
"Most people agonize over the 'entirety' of their obligations," Gardiner says. "But big picture thinking is not productive, nor healthy."
Self-compassion, another tool, is a must. "To stay healthy in this chaotic world, one has to hold on to one's own needs, know what those needs are, protect wellness, hold on tight."
"I recently reverted back to some old, unhealthy behaviours," Gardiner says."Old habits do die hard. I then rather promptly found myself in the middle of a depression. The episode was short-lived, thanks to the tools and strategies I've developed for myself, and now share with others. But there is no doubt - depression is a powerful reminder that self-care is essential for the long term."
Many other unique stress management techniques, insights and ideas can be found throughout Gardiner's website.
Abby Gardiner has a Master's Degree and has been a professional writer for over 26 years. She has had her own freelance writing and research business since 1987 and has written on almost every subject and platform - from gardening and government reports, business to babies, travel to technology. She has been married for over 30 years, is a mother to two adult daughters. Her new website was launched in July, 2012.