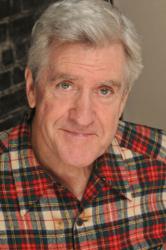 ...[Wagner's] music is absolutely stunning. The way he was able to expand the opera so every motive represents a character or emotion was a whole new idea.
Baltimore, Md. (PRWEB) March 29, 2013
Marin Alsop leads the Baltimore Symphony Orchestra in a special Off the Cuff performance of the world premiere of Didi Balle's symphonic play A Composer Fit For A King: Wagner & Ludwig II on Friday, April 19 at 8:15 p.m. at the Music Center at Strathmore and Saturday, April 20 at 7:00 p.m. at the Joseph Meyerhoff Symphony Hall. The symphonic play will feature selections from Wagner's The Ring Cycle illuminated through performances by actors Richard Poe, Pomme Koch and Tony Tsendeas. Please see below for complete program details.
A Composer Fit for a King: Wagner & Ludwig II was commissioned by Maestra Alsop and the BSO to commemorate the 200th anniversary of the polarizing German composer Richard Wagner.
"He really changed the course of classical music history through his composing. …On a purely musical basis, his music is absolutely stunning. The way he was able to expand the opera so every motive represents a character or emotion was a whole new idea. And The Ring cycle is not to be matched," said Marin Alsop in an interview with Overture magazine. "But I didn't want to skate through the controversial issues, either."
Alsop contacted Dide Balle to create this new symphonic play, which explores the backstage drama behind the making of The Ring. The play examines Wagner's relationship with the fanatical patron, 18-year-old King Ludwig, who rescued the composer from financial ruin and helped bring his masterpieces to the stage. The performance will feature excerpts from Wagner's Der Ring des Nibelungen, Lohengrin, Tristan und Isolde, Die Meistersinger von Nürnberg and Siegfried's Idyll. The play marks Alsop's fourth collaboration with Balle and the BSO's third.
Marin Alsop, conductor
Hailed as one of the world's leading conductors for her artistic vision and commitment to accessibility in classical music, Marin Alsop made history with her appointment as the 12th music director of the Baltimore Symphony Orchestra. With her inaugural concerts in September 2007, she became the first woman to head a major American orchestra. She also holds the title of conductor emeritus at the Bournemouth Symphony in the United Kingdom, where she served as the principal conductor from 2002‐2008, and is music director of the Cabrillo Festival of Contemporary Music in California. In February 2011, Marin Alsop was named the music director of the Orquestra Sinfônica do Estado de São Paulo (OSESP), or the São Paulo State Symphony Orchestra, beginning in the current 2012‐13 season.
In 2005, Ms. Alsop was named a MacArthur Fellow, the first conductor ever to receive this prestigious award. In 2007, she was honored with a European Women of Achievement Award, in 2008 she was inducted as a fellow into the American Academy of Arts and Sciences and in 2009 Musical America named her "Conductor of the Year." In November 2010, she was inducted into the Classical Music Hall of Fame. Ms. Alsop was named to Guardian's Top 100 Women list in March 2011. In 2011 Marin Alsop was named an Artist in Residence at the Southbank Centre in London, England.
A regular guest conductor with the New York Philharmonic, The Philadelphia Orchestra, London Symphony Orchestra and Los Angeles Philharmonic, Ms. Alsop appears frequently as a guest conductor with the most distinguished orchestras around the world. In addition to her performance activities, she is also an active recording artist with award‐winning cycles of Brahms, Barber and Dvořák.
Marin Alsop attended Yale University and received her master's degree from The Juilliard School. In 1989, her conducting career was launched when she won the Koussevitzky Conducting Prize at Tanglewood where she studied with Leonard Bernstein.
Didi Balle, writer and director
Didi Balle's credits as a professional writer and director include numerous commissions, broadcasts and stage productions of her work spanning symphonic plays, radio musicals, plays, musical theater, song cycles and opera. She's created a new genre of writing with her plays for actors and orchestras called Symphonic Plays.
Marin Alsop and the BSO commissioned Didi to write and direct A Composer Fit For A King: Wagner & Ludwig II for a program celebrating the 200th anniversary of Wagner's birth. The symphonic play is a seamless blend of music and theatre dramatizing the backstage story behind the making of The Ring Cycle. This symphonic play marks Balle's fourth creative collaboration of a new symphonic show with Music Director Marin Alsop.
In March 2013 Didi's new symphonic play, commissioned by Maestro Yannick Nezet-Seguin for The Philadelphia Symphony Orchestra: Shostakovitch: Notes For Stalin premiered at Verizon Symphony Hall to great success. Created for actors and orchestra, the play dramatizes the compelling life story and harrowing political rule in Stalin's Soviet Union that shaped the creation of Shostakovich's Symphony No. 5.
Symphonic Plays written and directed by Didi include: CSI: Beethoven (BSO); Analyze This: Mahler & Freud (BSO); Elements of the Earth: A Musical Discovery (Philadelphia Symphony); The Secret Life of Isaac Newton; Shostakovich: Notes For Stalin (Philadelphia Symphony); and Radio Rhapsody (City of London Sinfonia).
Balle is the Founding Director and Producer of Symphonic Stage Shows. She received her M.F.A. from NYU's Tisch School of the Arts Music Theater Program, where she was awarded the Oscar Hammerstein Scholarship as a playwright- lyricist. Didi is also a published writer and journalist and worked as a contributing editor for The New York Times for 13 years.
Upcoming Commissions for 2014 include CSI: Mozart with Marin Alsop and the BSO!
Richard Poe, actor (Richard Wagner)
Richard Poe received the Barrymore Award for Best Actor for his recent performance in The Outgoing Tide at the Philadelphia Theatre Company. On Broadway he's been part of the original companies of M. Butterfly (1988 Tony Award, Best Play); The Pajama Game with Harry Connick Jr. (2006 Tony Award, Best Musical Revival); Journey's End (2007 Tony Award, Best Play Revival) plus Cry-Baby; Moon Over Buffalo; Our Country's Good; Execution of Justice; The Dinner Party; Tom Sawyer, The Musical; Fiddler on the Roof and Present Laughter. He has created roles in the premieres of plays by Christopher Durang and Paul Rudnick and toured the country as the 1st Gangster in the Tony Award winning revival of Kiss Me, Kate. He played Serge in the Chicago company of the hit comedy, Art, then reprised it with a Canadian company in Winnipeg and Toronto.
On television he has appeared on Law And Order, Ed, Pride and Joy, and Army Wives, and has had recurring roles on Frasier, The Five Mrs. Buchanan's, and was Gul Evek on Star Trek: Next Generation, Deep Space Nine, and Voyager. His films include featured roles in Speechless, Presumed Innocent, Transamerica, The Jackal, Born on the Fourth Of July, The Night We Never Met, and Burn After Reading.
He has been narrating books for over 20 years and has over 90 titles to his credit.
He was nominated for Audie Awards for his work on Blood Meridian and The Story of Edgar Sawtelle, and won in 2004 for his narration of East of Eden.
Pomme Koch, actor (King Ludwig II)
Pomme Koch's credits include: Folger Theatre: Henry V; Round House Theatre: Bengal Tiger at the Baghdad Zoo; The Studio Theatre: Bloody Bloody Andrew Jackson; Keegan Theatre: A Few Good Men (in September 2013). Staged Readings at The Shakespeare Theatre, Theater J. BFA Theatre Performance, The University of Michigan.
Tony Tsendeas, actor (Court Secretary Pfeffermeister)
Tony Tsendeas appeared at the Meyerhoff with the BSO as Beethoven in the Symphonic play CSI: Beethoven and Sigmund Freud in Analyze That: Freud and Mahler, and narrated The Magic Flute. In March Tony played Isaak Glikman in Symphonic play Shostokovich: Notes for Stalin for The Philadelphia Orchestra. Tony Tsendeas' work as an actor, director and writer has received critical acclaim both in the U.S. and Europe. He was the artistic director of the highly regarded Action Theater and was an artistic associate of the Baltimore Shakespeare Festival. Tony is also a member of the Theater Faculty of the Baltimore School for the Arts. In 1998 Tony was nominated as best actor in the Edinburgh Fringe Festival by London's Stage Magazine for his performance in BeckettLand, which he also directed. His production of Albee's American Dream was selected Best Play of the Year by Baltimore City Paper. Tony was nominated for a Helen Hayes award for best director for Wittenberg at Rep Stage. Film and Television credits include HBO's The Wire, Gary Swirn in Homicide: Life on the Streets, The Learning Channel, The Discovery Channel, Training and independent films such as The Fall Before Paradise and the upcoming The Rosens. His one-man touring show, The Poe Show, has toured regionally to great acclaim, including many performances for The Edgar Allan Poe House and Museum in Baltimore.
COMPLETE PROGRAM DETAILS:
Off the Cuff Concert Series: Wagner: A Composer Fit for a King
Friday, April 19, 2013 at 8:15 p.m. – Music Center at Strathmore
Saturday, April 20, 2013 at 7:00 p.m. – Joseph Meyerhoff Symphony Hall
Marin Alsop, conductor
Didi Balle, writer and director
Richard Poe, actor (Richard Wagner)
Pomme Koch, actor (King Ludwig II)
Tony Tsendeas, actor (Court Secretary Pfeffermeister)
Excerpts from Wagner's Der Ring des Nibelungen, Lohengrin, Tristan und Isolde, Die Meistersinger von Nürnberg and Siegfried's Idyll
Tickets range from $29 to $62 and are available through the BSO Ticket Office, 410.783.8000 or BSOmusic.org.
###