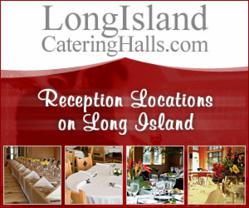 The recent addition of a Bar & Bat Mitzvah Party Planning tool to LongIslandCateringHalls.com is just the latest example of how versatile the site is when it comes to assisting locals in planning the perfect event.
Kings Park, NY (PRWEB) March 28, 2013
In response to popular demand, LongIslandCateringHalls.com unveiled a brand new Bar & Bat Mitzvah Party Planning Section this week, which features catering halls and facilities on Long Island that specialize in orchestrating celebrations for this milestone event. This new page allows party planners and parents to gather all of the vital information about local venues necessary to plan a Bar or Bat Mitzvah for their son or daughter, and makes it easier to narrow down the options in a variety of different ways, including viewing facilities that offer Kosher options for this special occasion.
The new Bar & Bat Miztvah Section was launched shortly after the recent upgrades made throughout the site to the photos, information, and features of all of the listings, and the launch of the increasingly popular Sweet Sixteen Section. LongIslandCateringHalls.com continually makes upgrades and expansions to the site in order to provide users with more useful information, planning tools, and features – ensuring that they remain the top resource for locals looking to plan any type of event. These new features also allow for Long Island's catering facilities to let locals know that they offer more than simply wedding-related services – additional exposure that is unique to LongIslandCateringHalls.com.
Since its launch in 2008, LongIslandCateringHalls.com has continued to grow in popularity with locals and party planners alike because of the robust, thorough information it provides about local catering facilities, event services providers, and venues. This "one stop shop" approach to event planning makes it simple for locals to plan the perfect gathering – some of the latest features include comparison tools, bookmarking capabilities, and user reviews, which allow for site visitors to narrow down their choices before deciding where to host their event. Each month, thousands of Long Islanders utilize the site to plan their weddings, birthday parties, and special events – and now it is easy than ever before for those looking to plan a Bar or Bat Mitzvah on Long Island.
For any Long Island parent looking to plan the perfect party to celebrate this special coming of age event for their child, the Bar & Bat Mizvah Section is a must-visit page of LongIslandCateringHalls.com. This most recent addition to the site is simply the latest example of how LongIslandCateringHalls.com is continually updating its resources in order to better serve Long Islanders, and why it continues to grow in popularity year after year.