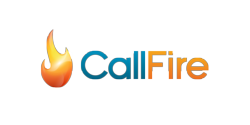 "It is a simple cookie-cutter approach that makes the process easier and efficient."
Santa Monica, CA (PRWEB) March 28, 2013
Improving efficiency and increasing sales are two major objectives that insurance agents have in today's competitive market. CallFire has drawn on its own experience and the knowledge from many well-respected clients to offer a weekly webinar series catered to the insurance industry. The Insurance Webinar Series (April 1 to April 5) focuses on three products that have proven results with insurance agents - Cloud Call Center, Interactive Voice Response (IVR), and SMS Texting & Voice Broadcasting. Each webinar will demonstrate the product and focus on the needs of insurance agents.
Mobile Marketing has become a staple for most insurance agent's marketing strategies in today's age. As information is passed along at faster rates each day, the need to communicate in an efficient and effective manner is crucial for a company's survival. However, the cost to implement a mass mobile marketing campaign or the difficulty using new technology prevents many from saving and growing. CallFire will customize its weekly webinar series for two weeks each month to a specific industry. Additionally, agents who are able to create their own SMS campaign after listening to our webinar will receive a free promotional prize.
CallFire's team of sales and operational specialists will show you how to create campaigns with these three different products that will streamline your business development processes and telecommunication system. All of this can be done at an affordable price with no monthly or yearly subscription fees.
Insurance agents will learn how to:
1. Setup a power dialer campaign in the Cloud Call Center
2. Create an Automated Inbound Interactive Voice Response System or Inbound IVR
3. Create an Automated Outbound Interactive Voice Response Call or Outbound IVR
4. Send thousands of Voice Broadcasts and SMS Text Messages instantly
5. Track and analyze the effectiveness of each product in your campaign
In the competitive world of insurance, agents and managers need automated solutions to get a consistent message in front of as many existing and potential clients. CallFire, an Inc. 500 company, has demonstrated its versatile and affordable technology as a leader in the cloud telephony industry serving thousands of customers in insurance, sales, marketing, government, non-profit, politics, and in many more enterprise level applications.
About CallFire: CallFire (callfire.com) simplifies telephony, making sophisticated, expensive carrier class telecom capabilities available through an affordable, easy-to-use GUI and API platform. Any business, from start-up to enterprise, can reach its customers on any device, using text messaging or voice, with CallFire's massively scalable, cloud telecom platform and SMS gateway. CallFire products include Voice APIs, Business Text Messaging, Voice Broadcast, Local Phone Numbers, Toll Free Numbers, IVR, Power Dialing for agents and more. Call analytics enable CallFire's 50,000 users to reach customers more often using call tracking, virtual phone service, dialers, and mobile messaging.