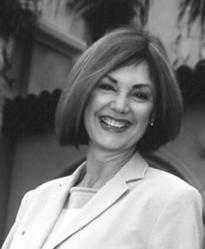 Business networking has changed and you will want to stay current by adapting new strategies and tactics
Issaquah, WA (PRWEB) March 28, 2013
Social media in particular has become an important element in marketing, especially for corporate managers according to the Public Relations Society of America. The non-profit organization points out that training in particular helps create team building to better engage and build on the major social networks like Facebook, Twitter and YouTube. This is also a important for entrepreneurs and authors.
"Social media has leveled the playing field for small businesses in particular," states Laura Rubinstein, co-founder of Social Buzz Club, in an article on Tweetmeworld.com. "For example, you can easily get directly connected to corporate decision makers on LinkedIn, and thought leaders on Facebook and Twitter."
Susan Gilbert, marketing expert and author at SusanGilbert.com states that, "business networking has changed and you will want to stay current by adapting new strategies and tactics. Learning how to implement social sites is a must have to develop and grow your business." She adds that having a strong brand will help a person or company get noticed both online and offline. "Imagine how your life and business would transform if you dedicated time every day to learn new tactics that will return an investment in your success." Her daily and new how-to articles will help anyone who is interested in learning how to use social media for marketing, while Susan loves to focus on assisting entrepreneurs and authors.
Susan Gilbert is an Issaquah, WA based entrepreneur who specializes in website development, social media and marketing done-for-you services. Since 1987, Susan Gilbert has been a leading expert for online marketing and began to implement social media sites like Twitter and Facebook while they were in their beginning stages. She is recommended by bestselling author Glenn Plaskin and by clients including author and Inner Sports founder, Garret Kramer, Diane O'Connell, founder and editorial director of Write to Sell Your Book, and Michele Rosenthal, author of Before the World Intruded. Susan Gilbert provides evaluation of websites along with VIP coaching for entrepreneurs and businesses.
For more information on Susan Gilbert and for a consultation, please contact Susan Gilbert at 425-200-5590. Also visit the website at susangilbert.com for more information.