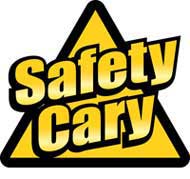 SafetyCary is a valuable resource for those who are looking to learn more about increased safety in their workplace.
Pittsburgh, PA (PRWEB) March 28, 2013
Predictive Solutions announced today the one-year anniversary of the "SafetyCary" blog authored by Cary Usrey, the company's process improvement leader. The blog celebrates having more than 11,000 visitors in the last year to participate in this new safety community.
The SafetyCary blog aims to share best practices related to keeping people safe in their workplaces, particularly through the use of leading indicators, advanced analytics, and predictive modeling. Since its launch in 2012, visitors have gained insight into practical workplace safety knowledge that is globally applicable.
In addition to Usrey's thought leadership, more than a dozen safety professionals from the U.S., Canada, England and the Netherlands have joined the conversation as guest bloggers to share their expertise and viewpoints. They have covered a wide range of topics relevant to safety management systems and processes.
"SafetyCary is a valuable resource for those who are looking to learn more about increased safety in their workplace," said Usrey. "As awareness of the use of advanced and predictive analytics in workplace safety continues to grow, I look forward to many more visitors who are eager to ask questions, share their viewpoints, and ultimately join us in our quest to save lives."
The SafetyCary blog can be found at http://www.predictivesolutions.com/safetycary. Visitors can also follow Usrey on Twitter @SafetyCary.
About Predictive Solutions Corporation
Predictive Solutions Corporation, formerly DBO2, saves lives by predicting workplace injuries. Its software solutions help track, trend and analyze safety related data and incidents. They also employ proprietary models that predict the likelihood, frequency and location of workplace injuries using its customers' safety observation data. In addition, Predictive Solutions delivers consulting services that drive culture and process change within organizations to create sustainable safety processes that reduce injuries. With more than 100 million observations and nearly 40,000 reported incidents from more than 15,000 worksites around the world, Predictive Solutions has emerged as an industry leader in predicting injuries before they occur. Predictive Solutions, based in Pittsburgh, Pa., was founded in 2001 and became an Industrial Scientific company in 2008. Its employees, along with those of its parent company, are dedicating their careers to ending death on the job in this century. For more information, visit http://www.predictivesolutions.com.