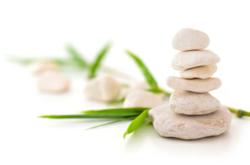 San Francisco, CA (PRWEB) March 31, 2013
Zion Health, an industry leader of natural minerals skin care products has announced today the launch of Adama Minerals ClayDry Natural Deodorants without aluminum– at Feel Rite Food Markets located in Hamburg at 6000 South Park Ave., and at 2141 Delaware Ave., Buffalo, NY. ClayDry Deodorants contain a unique type of detox clay called bentonite montmorillonite; a natural combination of more than 57 trace minerals that are known to detoxify and purify the skin.
Zion Health's natural clay deodorant line contains pure Calcium Montmorillonite clay also known as Kanwa. Calcium Montmorillonite has been scientifically tested to naturally absorb harmful bacteria and balance pH on the skin and inside the body. This rare clay is a naturally occurring mineral compound that originates in the earth's crust. It is richly deposited in its active form in only a few places on the planet.
Adama Minerals Natural Clay Deodorant without aluminum is available at health food stores in the U.S., and Canada and online at http://www.kanwaminerals.com. Zion Health provides consumers with the purest, natural skin care products that are both safe for consumers and the environment. All Zion products are free of parabens, aluminum, and are formulated using certified organic ingredients whenever possible.
To become a Zion Health retailer or for more information on Zion Health products, go to: http://www.zionhealth.com.