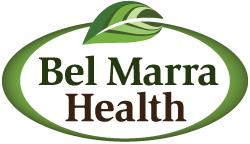 One study concluded that these drugs kill three times as many people than heroin, cocaine, and methamphetamines put together.
Toronto, ON (PRWEB) March 29, 2013
Bel Marra Health, who offers high-quality, specially formulated vitamins and nutritional supplements, is reporting on a new study that outlines how the abuse of prescription drugs is now falling in line with alcohol and narcotic drug abuse.
As Bel Marra Health reports in its article (http://www.belmarrahealth.com/general-health-2/are-prescriptions-more-dangerous-than-drug-abuse/) British Researchers analyzed 20 different drugs and found that alcohol was the most harmful. The researchers pointed out that when you look at car crashes, boating accidents, homicides, domestic violence, suicides, fires, child abuse, and drowning; the number one cause is alcohol. Statistics show that alcohol accounts for nearly 4 percent of deaths worldwide. According to the U.S Library of Medicine 18 million adult Americans are either alcoholics or have a problem with alcohol.
Some medical researchers believe the reason alcohol is one of the most dangerous drugs is because it is so accessible. Cigarettes are full of toxins and smoking is the leading cause of preventable death in the United States. For this reason, medical professors at the University of Virginia Health System have declared smoking one of the most dangerous drugs. Again, it is perfectly legal; yet close to half a million people in the U.S alone, die every year as a result of smoking.
As the Bel Marra Health article reads, staff at St. Joseph's Medical Centre in Detroit agrees that smoking is perhaps one of the worst drugs to grip not only America, but the world. They also insist misuse of prescribed pain medication is one of the most dangerous drug situations facing the country. Emergency room doctors are overwhelmed with the misuse of medication. Just under 30 thousand people die each year in the U.S due to overdosing on prescription medication. One study concluded that these drugs kill three times as many people than heroin, cocaine, and methamphetamines put together.
When it comes to hard drugs medical researchers around the world rank heroin at number one. As this drug enters the brain, the body converts it into morphine and it binds to the brain's opiate receptors. This creates a sudden surge of pleasure. Heroin can be smoked, snorted or injected and is highly addictive.
When examining drugs for level of danger, scientists don't just look at the contents and toxins, they look at the overall physical harm to the individual and the social harm the drug creates. Scottish researchers conducted a comprehensive study of 19 recreational drugs and determined that on the physical scale heroin, crack, and crystal meth were neck-in-neck when it came to taking the top spot as the most dangerous drug; however, it turns out that alcohol was a very close second. Following alcohol in the Scottish study was cocaine and then nicotine. On the social scale, heroin and alcohol were tied for top spot.
According to the National Institute of Drug Abuse over 500 billion dollars is spent every year in the United States to deal with the increased costs associated with drug abuse. This includes increased health care cost, lost productivity and crime. It is estimated that alcohol alone cost the American economy close to 200 billion per year and another 200 billion is spent on the fall-out from tobacco use. Even more frightening though, the number of lives being lost and knowing it's preventable.
(SOURCE: "JAMA", Improving opioid prescribing: the New York City recommendations.. March 2013)
Bel Marra Health is the maker of "Liver Rescue" a high-quality nutritional supplement designed for liver health in formulations designed to address this specific health concern. All ingredients are backed with scientific evidence. Every product is tested for safety, quality, and purity at every stage of the manufacturing process. Furthermore, Bel Marra Health products are produced only in Health Canada approved facilities, going that extra mile to ensure our health conscious customers are getting top quality products. For more information on Bel Marra Health visit http://www.belmarrahealth.com or call 1-866-531-0466.