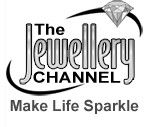 Thanks to the passion of both The Jewellery Channel team and our customers, we have gone from strength to strength since our launch seven years ago
(PRWEB UK) 28 March 2013
The Jewellery Channel (TJC) is turning a grand seven next Thursday (April 4). To thank their loyal customers for their on-going success, they are launching an exciting Birthday week featuring spectacular new items at brilliant bargain prices.
Each and every day, starting Monday April 1 and concluding on Sunday April 7, TJC will be presenting tantalising fresh offerings both on their TV channel and website at http://www.TheJewelleryChannel.tv.
The Birthday Bonanza Week kicks off on Monday with fantastic bargains for all tastes, as well as a range of popular catwalk favourites showcasing the latest trends in jewellery design. What's more, a wealth of natural gemstones will be retailing at a steal for under £10.
Tuesday April 2 will have jewellery collectors glued to their screens with a Big Five offering that features the five precious gemstones diamond, emerald, ruby, sapphire and the rare and highly prized tanzanite. There will also be a stunning collection of exclusive Rhapsody and Illiana designer jewellery on offer throughout the day.
On Wednesday April 3, fashion pundits will be impressed by the unveiling of TJC's all new accessory collection, with must-have handbags, scarves, hairbands and jewellery boxes up for grabs. Not forgetting men, there will also be a stylish range of wallets and watches retailing at surprisingly affordable prices.
Thursday April 4 is the 'Big One' – The Jewellery Channel officially turns seven years old and will be giving their customers a heart-felt thank you at 4pm with the cutting of a fabulous cake. The day will be further celebrated with special, not-to-be-missed Birthday deals every hour, on the hour.
On Friday April 5, TJC will continue commemorating seven years of sparkle with a range of spectacular of pieces made with SWAROVSKI ZIRCONIA and the launch of a brand new bridal collection featuring dazzling jewellery items to be treasured for life.
Saturday April 6 will bring another exciting day of deals and offerings – TJC will be unveiling their new Vicenza collection, allowing shoppers to stock up on Italian style and glamour at excellent prices, including a range of stunning chains that were hand-picked by their very own TV presenter celebrities Chloe Marshall and Derek Marks.
The final day of TJC's Birthday Bonanza Week will go out with an unforgettable bang – a wide range of exquisitely crafted diamond jewellery will be on offer throughout Sunday April 7, including 14 carat close-out bargains direct from New York as well as exclusive Rhapsody and Illiana designer collections.
To tune into their fabulous Birthday Special next week, people simply need to visit The Jewellery Channel website.
TJC CEO, Sri Burugapalli, commented on their Birthday celebration week: "Thanks to the passion of both The Jewellery Channel team and our customers, we have gone from strength to strength since our launch seven years ago. We wanted to show our appreciation for the support from our many jewellery fans by sharing our Birthday with them – we have put together an exciting range of superb items at spectacular prices which we know they will absolutely love."