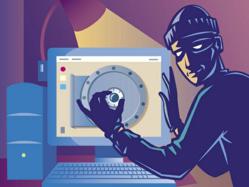 Palo Alto, CA (PRWEB) March 28, 2013
DigiLabs Pro, a leader in web gallery hosting and other services for professional photographers, has developed and released a new five-layer security system to protect private photographs from boudoir sessions. These layers are included in regular service and available for all photographers.
In response to increasing online attacks towards e-commerce sites and photography web galleries, DigiLabs Pro implemented the optional multi-layers of security to offer advanced web gallery protection to their photographers.
"As more professional photographers are offering more intimate photography sessions such as boudoir photography, a greater need to protect their work and their client's privacy from any potential online treat became necessary. The new security system allows up to five custom security settings that each photographer can customize uniquely to their web galleries," according to Bryan Passanisi, DigiLabs Pro Marketing Manager.
The web gallery security layers feature:
Restricted Login – Allows photographers to create a custom list of secure and approved email addresses that may access the web gallery.
Secret Code – In addition to the restricted login, a photographer can add his or her own custom password as an extra wall of security their web galleries.
With these additional security features to our already protected web galleries, photographers can rest at ease knowing their client's most private images have are securely and strongly protected with DigiLabs.
Since 2001, DigiLabs Pro has been an innovator in product technologies designed for professional photographers. Using workflow software professional photographers can:

DigiLabs is invisible to photographers' customers. Upload richly customized ecommerce enabled web galleries with the studio brand's look and feel.
Create and order photographic lab services including photo albums, prints, proof prints and photographic proof books, as well as other pro products like canvas gallery wraps.
Create and order custom, press print products including Coffee Table Photo Books, Cards,
Double-Sided Proof Magazines, Calendars and other photo products
More info at http://www.digilabspro.com.