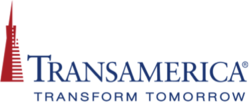 Baltimore, MD (PRWEB) March 27, 2013
Yesterday, Transamerica announced a new advertising campaign, "It's Real Now"(SM), developed with advertising agency JWT Atlanta. Directed and shot by two-time Academy Award winner Janusz Kaminski, the campaign highlights real moments in life, both joyful and bittersweet, when people's lives are forever changed.
"This new campaign builds on our recent 'Tomorrow Makers®' campaign, which reintroduced Transamerica as an integrated financial services organization with solutions for insurance, investments and retirement," said Bill Tate, Senior Vice President at Transamerica. "'It's Real Now' moves this idea forward by depicting those wake-up moments in life when people realize transforming tomorrow begins with action today."
"It's Real Now" consists of two TV commercials, 13 online videos and a collection of print and digital ads, which all work together to tell the stories of the financial impact of life changing moments. The campaign captures seven major life events including having a baby, opening a new business, sending a child to college, divorce, receiving a promotion at work, experiencing the death of a family member and retirement. The videos, which will live on Transamerica.com, feature stunning visual imagery of everyday people encountering challenges and opportunities.
Mr. Kaminski, who is best known for being the director of photography for Schindler's List, Saving Private Ryan, Diving Bell and the Butterfly and most recently Lincoln, has photographed each of Steven Spielberg's films since 1993. He captured the stories of "It's Real Now" not as commercials, but rather as a series of short, poignant films and brought the vision to life in a beautiful, touching way.
The media launch strategy was developed by Mindshare Atlanta. "It's Real Now" will debut during the Men's College Basketball Tournament on CBS, Turner Broadcasting Networks and related websites. Digital ads and site takeovers will complement the TV launch with online content featured across display, mobile and social platforms, including Facebook, Twitter and YouTube.
About Transamerica
The Transamerica companies offer a wide array of innovative financial services and products with a common purpose: to help individuals, families and businesses build, protect and preserve their hard-earned assets. With more than a century of experience, we have built our reputation on solid management, sound decisions and consumer confidence. For more information, visit http://www.transamerica.com.
About AEGON
Transamerica companies are part of the AEGON group. As an international life insurance, pension and asset management organization based in The Hague, The Netherlands, AEGON has businesses in over 20 markets in the Americas, Europe and Asia. AEGON companies employ approximately 26,500 people and serve some 40 million customers across the globe. For more information, visit http://www.aegon.com.
Contact:
Debra Newton
Communications at Transamerica
Debra.newton(at)transamerica(dot)com / 213-742-4790
Amy Crouse
Communications Manager at JWT
Amy.crouse(at)jwt(dot)com / 404-824-0280