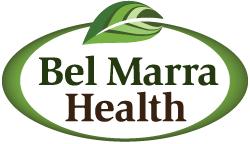 Dr. T Colin Campbell is a Nutritional Scientist and professor emeritus at Cornell University.
Toronto, ON (PRWEB) March 30, 2013
Bel Marra Health, who offers high-quality, specially formulated vitamins and nutritional supplements, is reporting on new research outlining how following a plant based diet could prevent up to 80 percent of symptomatic disease.
As Bel Marra Health reports in its article (http://www.belmarrahealth.com/healthy-eating-2/the-best-anti-aging-foods-in-your-diets/) green vegetables are at the top of the list in terms of longevity. They are packed with vitamins, minerals and fiber, not to mention they are low in calories.
Kale, Spinach, Broccoli and Brussel Sprouts are examples of good greens. Although they are higher in calories, avocadoes are also considered an anti-aging food. Nutritionists say diets should include avocadoes because they are one of the most nutrient-dense foods. They are high in fiber and full of folate, potassium, vitamin E, and magnesium.
Dr. T Colin Campbell is a Nutritional Scientist and professor emeritus at Cornell University. He believes that plant-based diets can prevent 70 to 80 percent of existing, symptomatic disease. Campbell is the author of "The China Study", one of the most comprehensive studies of nutrition ever written. He has said that cutting down on "animal based protein" will lead to better health and longevity. The doctor cites animal carcinogens as one of his arguments for limiting animal protein.
As the Bel Marra Health article reads, there is a lot of evidence to indicate that omega-3 fatty acids provide many health benefits. It has been associated with good cardiovascular health, the regulation of blood flow, good postnatal neurological development, the reduction of inflammation, and even the promotion of healthy skin.
While there aren't any sugary snacks and salty foods on longevity lists, there are a lot of choices when it comes to following an anti-aging regiment.
(SOURCE: "Am J Clin Nutr." Intake of fiber and fiber-rich plant foods is associated with a lower risk of renal cell carcinoma in a large US cohort. March 2013)
Bel Marra Health is the maker of "Heart Rescue" a high-quality nutritional supplement designed for heart health in formulations designed to address this specific health concern. All ingredients are backed with scientific evidence. Every product is tested for safety, quality, and purity at every stage of the manufacturing process. Furthermore, Bel Marra Health products are produced only in Health Canada approved facilities, going that extra mile to ensure our health conscious customers are getting top quality products. For more information on Bel Marra Health visit http://www.belmarrahealth.com or call 1-866-531-0466.