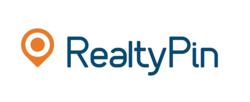 Los Angeles, California (PRWEB) March 29, 2013
"We are exited to announce new low cost services to allow realtors to attract more leads, and close sooner." Says CEO of RealtyPin.com James Paffrath. Realtypin's new marketing services set to roll out with the redesign of their website in early May 2013, will include the option for the realtor to highlight his listing on the map to stand out from the crowd. "This can really help realtors attract attention to their listings, in initial tests this feature scored through the roof as compared to the traditional no cost map marker" says James.
RealtyPin already offers a featured listing, where realtors show up at the top of the search results. Another marketing feature RealtyPin plans to add is a Featured Realtor service. Where the realtor will show up in the search results of the are he currently services with a link leading the user to his profile page on RealtyPin.com describing his services and reviews. "When a user performs a search and the realtor always shows up on the results page, it's a powerful low cost tool for him. They will associate the realtor with the location generating a large amount of leads" Says James.
RealtyPin is also working on pay for performance packages where the realtor only pays after he sells a house. They have been operating since 2009 and have slowly taken market share from larger rivals and have increased their traffic every quarter since launch.