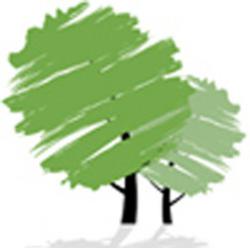 Wheeling, IL (PRWEB) March 28, 2013
Robert W. Hendricksen Co. has joined a select group of tree care professional companies by becoming the twelfth company in Illinois to become accredited by the Tree Care Industry Association (TCIA).
About TCIA Accreditation
TCIA Accreditation is a program that helps consumers find high-quality tree care companies. Under the evaluation process of each tree care company, businesses undergo extensive review of professional practices aimed at safeguarding consumers. The review includes:

Best business practices
Ethical business conduct
Formal training and certification of employees
Compliance with industry standards
Consumer satisfaction
Adherence to safety standards
Insurance coverage
By becoming TCIA accredited, it proves that Robert W. Hendricksen adheres to all accreditation standards and has undergone a rigorous application process. TCIA conducted an on-site audit of Robert W. Hendricksen Co. facilities and work sites to provide accreditation. Robert W. Hendrickson bases his tree care service out of Wheeling, IL.
TCIA Accreditation is in effect for a period of three years that requires renewal check-ups each year. The annual renewal ensures that the company continues to employ trained professionals, is still properly insured and has a proper safety and consumer satisfaction rating. The company is re-accredited every three years.
According to TCIA president Mark Garvin, "TCIA Accreditation provides consumers a way to find tree care companies that are trustworthy in their business and tree care practices. Our TCIA Accreditation program is the only one of its kind in America and will give consumers peace of mind."
About Robert W. Hendricksen
Robert W. Hendricksen Co. offers clients ongoing tree care services in Arlington Heights, Northbrook, Mount Prospect, Palatine, Barrington, Lake Bluff, Lake Forest, Lake Zurich, Libertyville, Park Ridge, and also tree care in Vernon Hills, IL. Programs run the gamut from fertilizing and pruning to spraying and cabling. The company is committed to tree preservation initiatives that are well planned and provide a long-term financial investment to all customers. Robert W. Hendricksen Co.'s staff includes experienced and friendly field crews. The company is fully insured and will provide detailed estimates for all work to be performed. According to Bob Hendricksen, president of Robert W. Hendricksen Co., "The process is incredibly thorough. They left no stone unturned. We are pleased to be recognized as one of the best tree care companies around." Garvin echoes that sentiment. "Robert W. Hendricksen Co. has made a commitment to excellence in all facets of its business. I applaud their efforts."
For more information, call Robert W. Hendricksen Co. at 847.342.8733