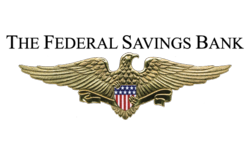 The IMI reached 274 after a net gain of 15 markets since February 2012
Chicago, IL (PRWEB) March 27, 2013
The Federal Savings Bank finds that multiple economic data points are supporting the housing market recovery. In yesterday's S&P/Case-Shiller report we found that home prices rose 8.1% on average among 20 cities from the end of January 2012 to 2013. Now, another similar indicator, the National Association of Home Builders/First American Improving Markets Index (IMI), states that the total number of metro areas on the rise has reached 274. This is the seventh straight month of improvement for this index. First-time homebuyers and veterans should take notice as interest rates remain very attractive to purchase a home.
The IMI reached 274 after a net gain of 15 markets since February 2012. While 19 markets were dropped 34 were added meeting the positive requirements of the index. The index is based on three different categories. Those categories highlight an improvement in housing permits, housing prices and employment. The three fields are analyzed by separate bodies: the U.S. Census Bureau, Freddie Mac and the Bureau of Labor Statistics.
The Census Bureau takes the growth of single-family housing permits into account, Freddie Mac follows house price appreciation and the Bureau of Labor Statistics monitors employment growth.
"We monitor all the major housing indices to give us a broad understanding of the housing market to share with our prospective customers," says Nick, a banker at The Federal Savings Bank.
The Federal Savings Bank always passes on the positive data in the housing market to encourage their customers to purchase a home, provided they are credit worthy for a mortgage. Further, the bank, which specializes in veteran home loans, explains that current low interest rates may not remain forever as the Federal Reserve has pointed out a rate hike may be in order once unemployment declines to 6.5%. "Veterans have a special opportunity these days, because not only are home prices still attractive, but VA's can buy a home with zero down payment" says Nick. For more information on the housing market or to apply for veteran home loan visit: TheFederalSavingsBank.com