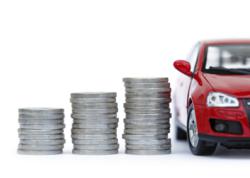 Our company is committed to educating customers on how they can obtain quality insurance at an affordable cost.
Longwood, FL (PRWEB) March 28, 2013
Teachers Insurance Specialists is dedicated to providing car insurance customers with the lowest insurance premiums available. "Consumers get frustrated when their insurance rates go up or when they receive a high auto insurance quote," says Simone Baldwin owner/operator of Teachers Insurance Specialists. "Our company is committed to educating customers on how they can obtain quality insurance at an affordable cost. Most consumers are unaware that their insurance score goes hand in hand with their credit score and we aim to remedy that," claims Baldwin. Insurance scores use information from consumer credit scores in order to predict how likely a consumer will file an insurance claim. This is a significant factor in determining car insurance rates. Some times an insurance score is just as important as a person's driving record.
To help improve their insurance score, consumers need to clean up their credit. Follow these steps to get lower car insurance premiums.
Monitor credit reports. Make sure credit reports are accurate and request the right to a free annual report from each of the credit bureaus.
Utilize the right type of credit. Avoid department-store credit cards, credit cards by auto parts stores, finance-company credit, and retailer credit cards that are issued by finance companies. Scoring models do like oil-company credit cards, as well as national bank credit cards (think of American Express, Discover, MasterCard, and Visa).
Lower credit-card balances. Maintaining any balance can count against a score, but the larger the balance; the more points are lost on a credit score. Pay balances in full each month, and consider making payments every week to keep the balance from being reported as high.
Don't add to credit. Scoring systems look suspiciously at frequent new credit and penalize consumers for the amount of inquiries related to shopping and application processes. Installment loans can also lower your score.
Pay bills on time. Consider automatic bill payment from a checking account to reduce the chance for payments to get lost or delayed in the mail.
If consumers aren't happy with their insurance score, they can address these concerns with their car insurance company. "Consumers can ask questions if they believe they've been incorrectly scored and request a recount per their state laws," advises Baldwin.
For more Florida insurance information visit: carinsurancefloridaspecialists.com or call (407) 622-6634 or e-mail Simone (dot) Baldwin (at) horacemann (dot) com.