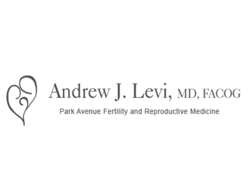 "Our goal is to help our patients understand their options so that they can make an informed decision about treating infertility."
Trumbull, CT (PRWEB) March 30, 2013
Park Avenue Fertility has announced that they will be offering no-cost anti-mullerian hormone (AMH) testing in their Trumbull, Connecticut office. Patients and non-patients will have access to this beneficial free test which can help determine ovarian reserve and the appropriate fertility treatments based on results. According to statistics run by the National Survey of Family Growth, nearly 11 percent of American women struggle with the ability to become pregnant. While there are many causes associated with infertility, there are also tests and resources to help patients determine which course of treatment will best increase their chance of experiencing a healthy pregnancy.
The anti-mullerian hormone (AMH) is produced by the granulosa cells in a woman's ovarian follicles. It is believed that higher levels of AMH, signifies a higher quantity of eggs. Testing AMH levels is a non-invasive way to estimate egg quantity since it requires only a blood test; factors like birth control and a woman's menstrual cycle do not affect test results. Research has suggested that women with higher levels of AMH tend to have more favorable results during ovarian stimulation and are able to have more eggs retrieved during IVF treatments.
After the blood test, Dr.Levi, Founder and Medical Director of Park Avenue Fertility and Reproductive Medicine with offices in Fairfield and Trumbull, Connecticut will personally contact each patient to discuss the results. "Our goal is to help our patients understand their options so that they can make an informed decision about treating infertility." explains Dr. Levi. While the anti-mullerian hormone does not determine egg quality, it can help patients know if certain treatments will be more effective than others and can also be an effective tool in creating a treatment plan.
Results are typically available after 7-10 days and Dr. Levi will explain results during a phone consultation. Those interested in receiving no-cost AMH testing can contact Park Avenue Fertility at their Trumbull, CT office by phone at 203-372-6700 schedule an appointment.
Park Avenue Fertility has been helping patients of all demographics build families. Their focus is on providing personal service, one patient with one doctor, to achieve pregnancy goals. Dr. Andrew J. Levi is board certified in Reproductive Endocrinology and Infertility as well as in Obstetrics and Gynecology. Park Avenue fertility offers a wide range of services from fertility treatments like In Vitro Fertilization and Intrauterine Insemination to testing including semen analysis and genetic diagnosis. Additional methods using egg and sperm donors or traditional and gestational surrogacy are available to Park Avenue Fertility patients.