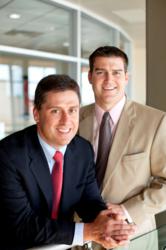 (PRWEB) March 27, 2013
The Bariatric Medical Institute of Texas (BMI of Texas), which specializes in a variety of weight loss surgery procedures in Texas, today announced it is now offering da Vinci robot-assisted weight loss surgery. This addition makes BMI of Texas one of the few bariatric surgical centers in Texas using the most advanced techniques to perform bariatric surgery.
The robotically-assisted minimally invasive method, the da Vinci Surgical System, works as an extension of the surgeon, translating the surgeon's hand movements into precise micro-movements. Offering high-resolution, 3D visibility and improved accuracy, the surgeons say it is an improvement from traditional and laparoscopic weight loss surgeries.
"The exciting thing about the da Vinci robot is that it provides the surgeon with an improved minimally invasive way to perform complex surgeries. The robot is not performing the procedure, your surgeon is, but the robot provides us with superior visualization, precision and ergonomics while we are operating," said Dr. Terive Duperier, bariatric surgeon and co-founder of BMI of Texas. "There are so many benefits for our patients, especially the complicated cases. The ability to perform complex surgeries through such small incisions means less pain and a faster recovery time for patients."
Like conventional laparoscopy, the da Vinci Surgical System allows surgeons to operate through a few tiny (8mm) incisions, but da Vinci offers benefits that conventional laparoscopy does not. As a result of its 3D HD vision, wrested instrumentation and precise intuitive movement, patients are afforded better outcomes as related to a reduced hospital stay, reduced blood loss and complications, less post-operative pain and quicker return to normal routines. Benefits like these are prompting surgeons to become certified in robotically-assisted minimally invasive bariatric surgery so that they can better help their patients lose weight and heal quickly.
Dr. Duperier and partner Dr. Mickey Seger, became da Vinci certified to offer their patients an effective alternative to traditional open and laparoscopic surgeries. BMI of Texas is committed to helping patients achieve success in their battle against obesity utilizing a variety of proven weight loss methods. BMI of Texas helps patients through various surgical procedures including gastric bypass, lap band, gastric sleeve and revision surgery or through its medical weight loss program.
"Every week we see patients from other practices who are not achieving or maintaining adequate weight loss after bariatric surgery, and as a result they may require revision surgery," said Dr. Seger. "Some of them are having issues with their band and others have had one of the early weight loss surgery procedures which isn't performed anymore. Regardless of their situation, we can recommend the appropriate intervention and get them back on track again."
Additionally, the surgeons perform a full spectrum of minimally invasive procedures, including parathyroid surgery, laparoscopic Nissen Fundoplication (anti-reflux surgery), laparoscopic pancreatic surgery, and laparoscopic hernia surgeries.
BMI of Texas assists patients throughout their entire weight loss journey. After attending the free, educational seminar, patients are assigned a patient advocate to help coordinate the extensive paperwork and insurance stipulations necessary for surgical intervention. Post-operatively, the doctors continue to follow their patients to ensure long-term weight loss success. As part of its comprehensive program, BMI of Texas offers an on-site dietitian for nutritional counseling and hosts support groups where post-op patients can discuss a wide variety of issues, such as relationships and dietary concerns.
About BMI of Texas:
Founded in 2008, the Bariatric Medical Institute of Texas is focused on helping patients achieve their long-term weight loss goals. More information on the practice can be found at http://www.bmioftexas.com.