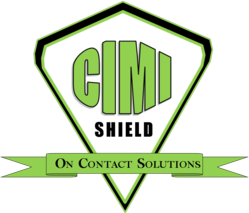 Miami,FL (PRWEB) March 28, 2013
In an article published in the March 14, 2013, issue of the online periodical Scientific Reports, a study of genetically pesticide-resistant bed bugs attributed the development of pesticide resistance to a commonly used insecticide, pyrethroid. The study found that the genetic resistance to pyrethroid was mainly in the tough outer layer of the bed bugs, "which could prevent or slow down the toxin from reaching the target sites on the nerve cells..." (http://www.nature.com/srep/2013/130314/srep01456/full/srep01456.html). On Contact Solutions (OnContactSolutions.com) notes that its non-toxic product, Cimi-Shield, destroys the outer cuticle layer of the bed bugs, causing the bugs to dehydrate and die; therefore, pesticide resistance is not an obstacle for effective bed bug management with the use of Cimi-Shield.
It is well-known and has been for years that bed bugs are becoming resistant to insecticides and pyrethroid has been the major insecticide used against bed bug infestations. In a National Geographic News review of the Scientific Reports study, the author, Ker Than, states, "Pyrethroid insecticides are commonly used in bed bug control because of their relative safety for humans and pets, effectiveness, and low cost, but their use has also led to widespread development of resistance in the pests." (http://news.nationalgeographic.com/news/2013/13/130314-bedbug-insecticide-resistance-pest-science) Unfortunately, the genomic makeup of bed bugs is exceptionally conducive to adaptation and resistance to insecticides. In reference to their ability to develop adaptive strategies, the Scientific Reports article states, "The strategy evolved in bed bugs is based on their unique morphological, physiological and behavioral characteristics and has not been reported in any other insect species." In addition, "the fact that pyrethroid resistance generally confers cross-resistance to other insecticides makes bed bug management a difficult task." The major goal of the study authors was, "to understand the molecular basis of bed bugs' adaptation to insecticides which will be used to devise the most effective and sustainable resistance management strategies."
In the National Geographic review, Changlu Wang, an entomologist with Rutgers University (http://www-rci.rutgers.edu/~insects/wang.htm), who was unconnected to the study, observed further that the role of the protective outer layer "implies that better formulations can be designed to penetrate the cuticle more effectively and thus provide better control." However, Jeff Tomback, president of On Contact Solutions, asserts that better formulations of toxic pesticides are not necessary. Because the destruction of the bed bugs' life support system is a mechanical action, and not the result of the use of pesticides, there is no known entomological resistance to Cimi-Shield. Cimi-Shield kills bed bugs on contact and, at the same time, provides a preventive residual that guarantees that a treated area will be materially free of future infestations for up to one year..