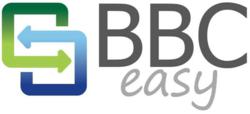 Seattle, WA (PRWEB) March 28, 2013
BBC Easy (http://www.bbceasy.com), the national leader in cloud-based automated loan management software, announced today it is offering a free version of its proprietary software to business owners and their accounting staff to help increase companies' efficiency and save time when completing their Borrowing Base Certificates (BBC's) needed for their C & I loans. The company currently works with national bank branches, community banks and credit unions to bring its user-friendly loan management tools to their commercial borrowers.
The launch of this new initiative comes during a time most finance and accounting experts dread – tax season. BBC Easy's founders believe that by offering their software at no cost, business owners and operators will have access to an invaluable tool making the reporting processes easier and faster.
"With so many things to stay on top of during tax season, businesses owners and accounting departments have little time to oversee the frequent and time-consuming demands of loan management. Crucial to businesses, loans and their necessary documentation cannot be overlooked," says BBC Easy CEO and co-founder, James Walter. "BBC Easy takes the time and headache out of the loan management process and generates reports at a click of a button that provide a comprehensive view of your company's overall financial health."
BBC Easy VP of Sales and co-founder Corey Ross knows all too well the painstaking, tedious work that both loan officers and commercial borrowers face, having facilitated commercial loans while at Bank of America and Banner Bank in Washington State.
"Online personal finance tools have completely innovated the way people take stock of their personal financial situations. We wanted to bring the same user-friendly interface and tracking tools to the commercial space," says Ross. "There's no need to use valuable staff's time anymore to manually add and subtract everything – we've made it easy and automated."
"With loan officers and small business practitioners completing accounting tasks by hand that could be automated, loan approvals and overall operating costs are increasing", Walter and Ross added.
For more information about the company or to sign up for the free version of BBC Easy, please visit http://www.bbceasy.com.