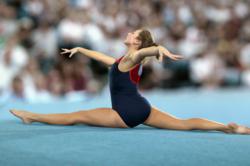 STORM's proven UDP protocol...provides broadcasters with a number of advantages and benefits...
Tokyo, Japan (PRWEB) March 28, 2013
STORM, the Managed File Transfer protocol developed for use at the Vancouver and London Olympics for Japan's largest broadcasting networks will debut in the US market at the National Association of Broadcasters(NAB) show in Las Vegas April 8-11, 2013.
STORM is a proven UDP protocol for the two-way transfer of large data files and will initially be available both as a standalone product and as an app for users of Microsoft Corp.'s Windows Azure cloud platform. For broadcasters, UDP provides a number of advantages and benefits, including:

Demonstrated transfer rates between 60-90 Mbps in coverage of major events globally
Reduced vulnerability to packet loss, delays and jitters
Simultaneous packet transfers to multiple locations
Configurable encryption and security protocols to optimize bandwidth use
Operates independently from your network environment
SIMPLE drag and drop operation
The precision of STORM's packet management protocol means broadcasters can ensure accuracy in having broadcast content delivered across a network of local TV stations simultaneously.
While developed for Broadcasting, STORM is now available for other industries where large data file transfers are required quickly and frequently:
Global Financial Services Businesses
Medical Imaging and other Healthcare applications
Media companies including creative and digital agencies
Data management, analytics and "Big Data" applications
Game Software Development
Film & Cinema Distribution
STORM will be available in the US, both as a standalone product and as an app for users of Microsoft's Windows Azure platform. Unixon staff are available to meet at the NABShow April 8-11 in Las Vegas. Stop by the booth or reserve a meeting time at http://www.FastStorm.com.
About Unixon Systems Co.
Unixon Systems has been operating from Fukuoka, Japan since 1991 with additional branches in Tokyo and Sendai providing advanced software solutions packaged into over ten unique products widely used in Japan by broadcasters like TBS, TV Asahi, Integrated Technology and others including the Japan Aerospace Agency.
Our products like STORM and HOX are the result of our positive, "can do" approach to achieving our objective of being the most reliable, safe and inspiring provider to our clients.
FOR MORE INFORMATION: Please visit our website at http://www.faststorm.com or direct inquiries to us by e-mail at im.katsuya(at)unixon(dot)co.jp.