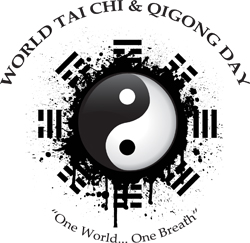 Flemington, NJ (PRWEB) March 29, 2013
Be a part of the healing wave of positive intention that will be circling the planet on April 27th. At 10:00am in every time zone around the world people will practice Tai Chi, QiGong, and Meditation in parks, fields, community centers or in their local Tai Chi school. HealthQuest will be opening its doors from 9:30am to 11:30am on Saturday, April 27th to celebrate this occasion.
Researchers have found growing evidence that this mind-body practice has value in treating or preventing many health problems, such as high blood pressure, diabetes, and bad heart health. Tai Chi has also been shown to help boost the immune system and improve balance and respiratory-circulatory function.
The program will include a short workshop on Tai Chi, performing the Yang Style Form at 10:00am and presentations by some of Hunterdon County health healing arts practioners. All persons are welcome and there is no charge to attend the event.
HealthQuest Family Fitness is a premier fitness club founded in 2001 that boasts an impressive 104,000 square foot facility on a 38 acre campus. Located on Route 31 in scenic Hunterdon County, New Jersey, HealthQuest is a family-friendly club that offers members all-inclusive access to over 140 group fitness classes, a fitness floor with over 300 pieces of strength and conditioning equipment, a state of the art TechnoGym, indoor pool, track, and Sport Center.