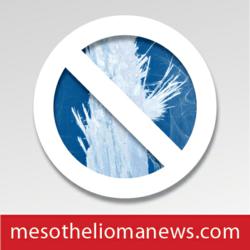 Dallas (PRWEB) March 29, 2013
On the heels of ADAO's Ninth International Asbestos Awareness Conference, the country's largest independent non-profit asbestos organization is now gearing up for National Asbestos Awareness Week (NAAW), a week dedicated to asbestos awareness. Passed this year by unanimous vote under the leadership of Senator Max Baucus (D-MT), this will be the ninth consecutive year the Senate has passed a resolution to set aside the first week in April to bring critical attention to the ongoing asbestos crisis in our country and abroad. Over 50 nations have now passed a ban on asbestos. The U.S., however, is not yet participating and continues importing over 1,000 tons of chrysotile asbestos each year— no longer from Canada, but now from Brazil.
The ADAO's observation next week focuses on "Asbestos: One Word. One World. One Week." The campaign, "7 Facts for 7 Days," highlights a different speaker addressing a different asbestos topic each day, beginning with a candlelight vigil to honor those battling asbestos disease and in remembrance of those lost. Distinguished speakers include Dr. Richard Leman (Asbestos: What is It?) and Dr. Arthur L. Frank (Why is Asbestos Bad for My Health?).
Russell Budd, founder and managing shareholder of Baron and Budd, praised the creation of National Asbestos Awareness Week. "It is hard to believe that most people are unaware of the dangers of asbestos, but are still susceptible to exposure," Budd said. "Because of this, there is a great need for a continued focus on asbestos education and awareness. We still have so much work to do."
According to the World Health Organization (WHO), "asbestos is a known carcinogen and there is no safe level of exposure." At issue today is the heated controversy over chrysotile, the form of white asbestos accounting for 95 percent of asbestos used in the world today. Pro-asbestos lobby groups argue chrysotile is less harmful than blue or brown asbestos at controlled levels in the workplace. The WHO statement refutes this view. An estimated 107,000 workers die each year from asbestos cancers. As emerging statistics are made available for the first time it appears that this number is underreported in at least 33 countries including the United States. (http://www.gban.net/2011/01/06/mesothelioma-cases-likely-are-significantly-underreported-worldwide/).
For the full NAAW agenda: "Asbestos: One Word. One World. One Week," see http://www.asbestosdiseaseawareness.org/archives/19322.
ADAO repeat platinum-level sponsor Baron and Budd, which has been protecting the rights of mesothelioma patients for over three decades, supports the independent open website called Mesothelioma News, a helpful resource posted for the benefit of all individuals who have been affected by asbestos exposure. Visit http://www.mesotheliomanews.com.
About Baron & Budd
The national mesothelioma law firm of Baron & Budd, P.C. has a more than 30-year history of "Protecting What's Right" for asbestos sufferers and their families. As one of the first law firms to successfully litigate an asbestos lawsuit, Baron & Budd continues to actively represent veterans, industry workers and others who are suffering as a result of exposure to asbestos. Baron & Budd achieved the largest mesothelioma verdict ever in the state of Texas, a $55 million verdict for an asbestos sufferer and his family in El Paso, Texas. Contact Baron and Budd at 1.866.855.1229 for additional information on mesothelioma treatments, mesothelioma cancer doctors and treatment centers and mesothelioma attorneys.