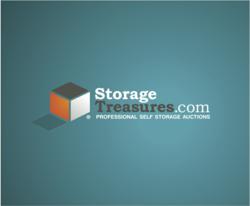 Transparent documentation and trust are key factors creating online storage auctions viability.
Reno, NV (PRWEB) March 27, 2013
America's fastest growing website for self storage auction hunters, StorageTreasures.com, recently surveyed thousands of storage auction hunters across the US and Canada regarding various storage auction related issues. The company continues to tabulate and analyze the data gathered to date, and will release complete findings from the study in the near future. Requests for results, analysis, and study methodologies may be directed to info(at)storagetreasures(dot)com.
During the initial review of the data, StorageTreasures.com executives saw a few key figures emerge which merited early release. Among those figures, the group saw a surprising breakdown between the number of auction hunters responding with a "Yes" versus a "No" to the question, "Are online auctions as fair to all bidders as on-site in-person auctions?" Since one of the key issues that will determine the success or failure of online auction bidding is the trust and perceived fairness in the system, this question should be central to planning, marketing, and execution of online bidding strategies offered by storage companies.
"No matter how pretty and slick the bidding systems are, the success of online storage auction bidding will come down to the level of trust the auction buyer has in the process," said StorageTreasures.com President and Founder Lance Watkins. "The minor issues of offering online auction bidding include technology, logistics, and marketing. Transparent documentation and trust are key factors creating online storage auctions viability.
StorageTreasures.com is a free self-storage unit auctions locator and self-storage finder covering the US and Canada. StorageTreasures.com offers comprehensive storage auction schedules, site specific guidelines, and online storage auctions for auction hunters and facility owners throughout the US and Canada. StorageTreasures.com is partnered with industry leaders to develop best practices that ensure storage auctions are conducted within the law and that facility owners, tenants, buyers, and auctioneers are protected. More information about StorageTreasures.com can be found at StorageTreasures.com or by calling 1.800.213.4183.