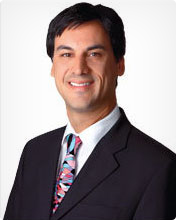 PatientNOW - I Love It!
Greenwood Village, CO (PRWEB) March 28, 2013
"I cringe when I think about how we used to use paper charts before PatientNOW," says Dr. Dahan. "It took so much time to retrieve records, and locate misplaced paper charts. Not to mention all the clutter of paper and worn out pages in the charts. Now I have instantaneous and universal access to all the electronic records in my office regardless of where I am located. We have been able to cut down on human error, and have reduced our paperwork by 85%!"
Dr. Dahan also points to the ease and precision of imputing information into his patient's records. By integrating Dragon Speak he now quickly completes the encounter note while his patient is still in the consult room. And since PatientNOW populates all the demographic information on the note he doesn't need retype the name or other information that Dragon misinterprets. The note is immediately filed and available to other staff for reference. "One of my patients, that I referred to a dermatologist, called their office for an appointment from our waiting room. Our front desk was able to e-fax the note I had just created in PatientNOW with all the other pertinent patient data before they left our office. We even e-fax our prescriptions through PatientNOW. Now that's efficiency!"
Dr. Dahan is also impressed with how "Rapid" the system works. "Going from one field to another is instantaneous. PatientNOW responds very quickly in delivering large data files like a patient before and after photo gallery. And I have remote access to all the practice information wherever there is internet connection."
Dr. Dahan reports that the support and training has been excellent. "Lauren has had a very common sense approach to training our staff'. He notes that many times trainers will teach at a technical level that is far above the staff's comprehension, but because Lauren has worked at a practice she understands how to communication the practical application of PatientNOW.
Support has been equally impressive. "I speak to many doctors about their EMRs", declares Dr. Dahan. "Every doctor I speak with has significant problems, even nightmares, with their systems. But I can honestly say that I have far more positives to report then negatives. The software is technically well written so even when there is a glitch the support team is very responsive and able to fix the problem quickly. I understand that no software is perfect but I am confident that the PatientNOW team is dedicated to making it the best solution in the aesthetics business. And being an HHS-ONC certified EMR, with the help of Haley, our Meaningful Use Specialist; we just successfully submitted for our first EHR Federal Stimulus Reimbursement."
The bottom-line for Dr. Dahan is: "My frustration level is very low! Because I no longer finish my notes at the end of the day I get to go home on time. And during practice hours I get see more patients and spend more quality time with them. PatientNOW has had a very positive impact on our practice and we look forward to using more and more of its applications and future enhancements."
For more information on Dr. Dahan: Click Here
For more information on PatientNOW: Click Here