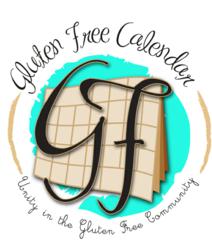 "There is an ever growing need for information about gluten free foods. GFC is leading the way and I'm excited to be their partner." said Mark Cuban
Gilbert, AZ (PRWEB) March 29, 2013
The Dallas Mavericks 2012-13 Season is in full swing. Join the Dallas Mavericks and Gluten Free Calendar for Gluten Free and Celiac Awareness Night on Friday, April 12th at the American Airlines Center. The arena boasts a fabulous array of gluten free menu offerings for their gluten sensitive and celiac guests including a dedicated gluten free cart that features gluten free hot dog and hamburger buns from Dallas area gluten free bakery, Local Oven, who will also be in attendance at the community celebration the following day. A portion from every group game ticket sold will go back to the Gluten Intolerance Group of Greater Dallas and the Center for Celiac Research, Gluten Free Calendar's official non-profit partner.
The Celebrate Celiac™ community gluten free event will take place on Saturday April 13th from 10:30-1:30 pm at the Dallas Children's Theater and will feature gluten free book authors like Karen Morgan of Blackbird Bakery and other special guests. Local and Nationwide gluten free vendors including Udi's, Glutino and Locate Special Diets who will act as title sponsors for the event will be in attendance. Media Sponsors include Delight Gluten Free and Gluten Free Living Magazines. Prizes, music, food and fun will all be a part of this community event. In addition, children can enjoy the Celebrate Celiac™ art station that features local art from kids living with gluten sensitivity or celiac disease and their loved ones. All art will be available for sale with 100% of the proceeds being donated back to the Center for Celiac Research. "This event allows local children to focus on the positives that come from diagnoses as well as encourages them to be involved before, during and after to help raise awareness and funds for continued research" said Chandice Probst, Founder of Gluten Free Calendar.
Gluten Free Calendar hosts nationwide Celebrate Celiac™ events to promote their company slogan of Unity in the Gluten Free Community™ and connect the community with local and nationwide businesses and individuals who are there to support them through their gluten free or celiac journey. "There is an ever growing need for information about gluten free foods. GFC is leading the way and I'm excited to be their partner." said Mark Cuban.
For media inquiries or to learn more about Gluten Free Calendar hosted events, please contact Chandice Probst at chandice(at)glutenfreecalendar.com.
About Gluten Free Calendar
The ULTIMATE connection to gluten free and celiac events is Gluten Free Calendar. From support groups, expos and in-store demos to Gluten Free Calendar hosted Awareness Nights. Individuals will finally be able to find all gluten free and celiac events in one place by state and date.
Gluten Free Community prides itself in being a giveback company. With Unity In The Gluten Free Community™ as the company's slogan, they look forward to achieving their mission through hosting Celebrate Celiac™ Gluten Free and Celiac Awareness Nights around the nation. Gluten Free Calendar works diligently to raise awareness for celiac disease and gluten sensitivity as well as proceeds for celiac research facilities and related non-profit organizations including for their official non-profit partner, the Center for Celiac Research.