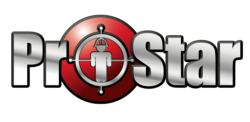 Changing the way data is collected, mapped and distributed, ProStar's solutions will play a key role to the future of underground asset management.
Grand Junction, CO (PRWEB) March 28, 2013
ProStar announced today that Dan Colby has joined ProStar to manage the company's geospatial division.
Dan Colby will manage the geospatial function of ProStar's portal, Transparent Earth™, running on Google's Maps Engine. Dan will utilize his expertise to add value to Prostar's solutions for underground asset mapping. ProStar is now commercially releasing its data collection and asset management solutions including, Pointman™ and Transparent Earth which are enhanced by Google and enabled with Android technologies. "With Dan's extensive knowledge in utility GIS and geospatial analytics, it was a simple decision to bring Dan onboard to manage the geospatial function of our solutions," said Page Tucker, ProStar's CEO, "I have worked with Dan for many years on several projects and his experience and knowledge in this particular discipline are simply unparalleled. As director of GIS, Dan will work closely with our existing team to improve our PointMan data collection system and our Transparent Earth Portal. "
"I am excited to be a part of a company that is driven and shares a passion for embracing technology," stated Colby. "Changing the way data is collected, mapped and distributed, ProStar's solutions will play a key role to the future of underground asset management."
About Dan Colby - With over twenty years of GIS and utility mapping experience, Dan Colby has a deep understanding of the evolving geospatial markets as well as the geo-analytical industry landscape. Dan was the founder of Sentinel USA and spent nearly 16 years as the President and CEO before he negotiated a successful acquisition of the company by Irth Solutions in February 2013. Since its inception, Sentinel USA grew to become one of the leading utility GIS service companies in North America. Sentinel USA specialized in providing expertise in data collection and data compilation. His company provided non-proprietary, vendor neutral, GIS needs and data integrity assessment services. Sentinel USA served as a driving force, helping many of the industry's largest utility clients leverage existing resources and embrace new and emerging geospatial technologies. In addition, Dan has dedicated years to Open Data Model Standards and in December of 2000, Dan was nominated to serve on the interim board of directors for the initiative known as the Pipeline Open Standard (PODS) where he served on the board until October 2008.
About ProStar - ProStar is a software technology development company that is focused on providing utility owners and pipeline operators solutions for improving their asset management and damage prevention practices. ProStar's web-based, open solutions are designed to elevate the accuracy, efficiency and life-cycles of subsurface assets by dramatically improving the processes associated with collecting, storing and displaying asset location information. With ProStar's solutions, both situation awareness and visualization of relevant location data are significantly enhanced. Learn more about ProStar Inc., at http://www.prostarcorp.com.