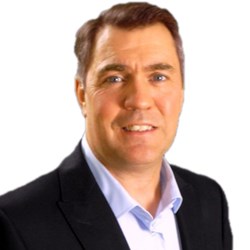 When you agree with someone who is in 'opposition,' you effectively disarm them of their opposing view
Manchester (PRWEB UK) 28 March 2013
'Disarming' an objection can help individuals close sales with prospects that would otherwise have been lost, according to sales expert, Mark Boardman.
He explains the techniques all salespeople can use to ensure they use their time effectively, and are able to secure more business - in an article for business website, Find the Edge.
Giving particular attention to sales objections, Boardman describes the best ways to disarm, and overcome them.
While it may sound counter-intuitive, the secret is to agree with any objections that are raised, he argues in the article.
He said: "Studies show that when you agree with something somebody says in 'opposition' to your stance - and then offer a 'reason' as to why you are agreeing - the person who is in 'opposition' will psychologically become 'neutralised' and open to a new suggestion by you.
"I call this the 'Disarming' technique, because when you agree with someone who is in 'opposition,' you effectively disarm them of their opposing view.
"This technique is not a magic bullet, but it is very powerful at 'reframing' an objection so you can re-establish your position with the prospect."
He also discusses how important it is to move prospects through the 'sales cycle' to the point where they are actually going to make a purchase.
He said: "If they are not going to get to the next stage of the buying process, politely dropping them from your pipeline is wise.
"This is not easy to do. Most of us would rather keep our diaries and days full and 'hang on' to every sales opportunity. However, every hour you spend on an interested prospect that ultimately never buys is wasted, and could have been spent selling to one that is going to buy."
The full article can be read here: http://www.findtheedge.co.uk/sales-marketing/sales/handling-sales-objections.
Mark Boardman is a sales expert, who works to improve the results of salespeople through his company, Fast Forward Sales Training. More about him can be read here: http://www.findtheedge.co.uk/expert-panelist/mark-boardman.
Kenny Goodman, founder of Find the Edge said: "This is another great article from Mark, with some excellent advice for anyone in the world of sales.
"Any technique that can be used to increase sales in this poor financial climate will be very welcome indeed."
Find the Edge is a business website where leaders share their knowledge and insight.