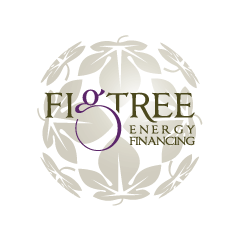 FIGTREE's program is designed to be risk-free for all concerned parties: property owners, mortgage lenders, contractors and the cities and counties who vote to offer FIGTREE in their jurisdictions.
San Diego, CA (PRWEB) March 28, 2013
Commercial PACE financing is alive and well in California, despite last week's surprise 9th Circuit Court of Appeals ruling agreeing that the Federal Housing Finance Agency (FHFA) was within its rights as a 'conservator' of mortgages held by Fannie Mae and Freddie Mac when it issued a ruling against PACE, effectively putting the brakes on residential PACE financing for homeowners across the U.S., according to a statement released by Commercial PACE provider FIGTREE Energy Financing.
PACE (Property Assessed Clean Energy) financing is a unique funding mechanism that allows property owners to obtain 100% up-front financing for money-saving renewable energy, energy efficiency or water conservation improvements and to repay that financing over periods of up to 20 years via voluntary assessments on property tax bills. If a property is sold, the financing obligation transfers to the new owner.
"We share the disappointment of the contractors, property owners, municipal officials and environmental advocates working so hard to employ residential PACE. We as a commercial PACE provider see the enthusiasm for residential PACE and are constantly being asked when we are going to be in the market offering this valuable job-creating program," said FIGTREE PACE CEO Mahesh Shah. Over the past twelve months, nearly 50,000 individuals have voiced their opposition to the FHFA's ruling against residential PACE as part of the ruling's litigation process.
**The FHFA Ruling Has No Direct Impact On Commercial PACE**
"The FHFA ruling has no direct impact on FIGTREE's commercial PACE program, however we see the negative media attention surrounding residential PACE spilling into the commercial aspects of our business and confusing the marketplace. It's holding some people back," said Shah.
"As these residential PACE issues are being sorted out," Shah continued, "Our aim is to clear the air, explain how we're different and focus on FIGTREE's core competency, which is to make it simple for property owners to finance energy and water efficiency upgrades and renewable energy systems that can reduce operating costs, improve property values and provide a valuable hedge against rising energy costs without encumbering their credit scores or capacity to borrow."
FIGTREE finances property improvements ranging from $5000 to those in the millions of dollars (all contingent upon qualified property values). Projects can be funded for up to 10% of an assessed property value – in FIGTREE's case, up to 20% (though at a higher interest rate).
PACE can be used to finance material and labor costs of permanently-installed improvements that reduce a building's use of grid-supplied energy or water. Solar photovoltaics (PV) and solar water heating; wind and geothermal; cool roofs; heating and air conditioning (HVAC); energy-efficient lighting; windows, door and elevator upgrades; boilers and chillers; water treatment and conservation improvements, fixtures, xeriscaping and electric vehicle charging stations are some of the projects eligible for financing under the program.
Financing terms are based on the useful lives commensurate with the type of improvement a property owner wishes to incorporate, e.g. 10 years for HVAC or 20 years for solar PV.
Financing is arranged by aggregating and selling the projects as municipal bonds. FIGTREE was the first in California to successfully initiate this new mode of financing in multiple markets.
**Eliminating Risk: Lender Acknowledgement & Municipal Indemnification**
FIGTREE's commercial PACE program is designed to be risk-free for all concerned parties: property owners, mortgage lenders, contractors and the cities and counties who vote to offer FIGTREE's unique brand of PACE financing in their respective jurisdictions. FIGTREE's finance team works directly with commercial mortgage lenders to ameliorate the very concerns expressed by the FHFA.
"For each PACE transaction, we obtain an affirmative acknowledgment from the mortgage lender. This eliminates legal risks for property owners. We also provide full indemnification to the cities and counties implementing our program," said FIGTREE's Vice President of Municipal Finance Joe Flores.
The peace of mind of eliminating risk is only one of the benefits of commercial PACE. Property owners realize the cost-cutting benefits of solar, energy efficiency and water conservation upgrades while helping city officials increase economic output, put contractors back to work and reduce harmful carbon emissions using no public monies!
"FIGTREE's brand of PACE financing puts the benefits of cost-cutting energy and water upgrades -- and the tax credits and cash rebates for which they qualify -- within reach of most any commercial property owner," added Flores. "Who wouldn't want the freedom to opt into this program?"
**Endorsed By Businesses, Municipalities and Environmentalists**
FIGTREE financing is available via an assessment district established by the California Enterprise Development Authority, a joint powers authority who works in partnership with cities and counties across the state. FIGTREE is currently approved in 26 California cities and counties, with more joining the program each month.
FIGTREE's PACE program is endorsed by the California Building Industry Association, California Business Properties Association, Building Owners and Managers Association (BOMA), Region Builders, Inc. and municipal sustainability and economic development professionals throughout California.
ABOUT FIGTREE PACE: FIGTREE is a full-service, San Diego-based clean energy finance company providing breakthrough, 100% up-front off balance sheet PACE (Property Assessed Clean Energy) financing to help commercial and residential property owners improve their properties and realize the money-saving benefits of energy efficiency, renewable energy and water conservation upgrades with no money down. FIGTREE helps cities and counties create jobs, spur economic development and meet their AB 32 goals utilizing no public monies. FIGTREE is the first company in California to successfully raise private capital for commercial PACE projects via a multi-jurisdictional bond issue. Learn more by calling 1-877-577-7373 or visit us at http://www.figtreecompany.com.