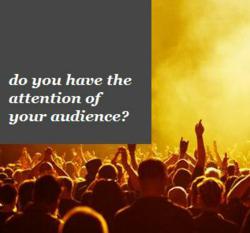 The course will be tutored by Richard Conway, Managing Director of Pure SEO.
(PRWEB) March 28, 2013
The uptake of a digital strategy has traditionally been slow in New Zealand for corporate CEO's, however that has now changed, with many now looking at a digital strategy with equal importance to traditional marketing.
The purpose behind this half day workshop is to educate marketing managers what to look out for when selecting a digital marketing agency. The prevalence of 'black hat' search engine optimisation is still commonplace in New Zealand, with article spinning, automated Wordpress websites created specifically for anchor text links and promises of quick, guaranteed top ranking tricks aplenty. This half day workshop will identify and discuss methods adopted by high quality SEO companies, what and why they do what they do, and how best to measure the results they provide. It will also include practical sessions looking at both on-page and off-page optimisation techniques. The workshop will finish with a good hard look at some current, real world tactics, employed by some of the 'black hat' New Zealand agencies. It is hoped this workshop will enable companies to make informed decisions, and ask the right questions of prospective agencies.
The course will be tutored by Richard Conway, Managing Director of Pure SEO. Richard has been working in the digital space in the UK since 2002, he emigrated to New Zealand in 2009 and formed, what is now New Zealand's leading white hat SEO agency. Richard is a regular commentator in the New Zealand national media about all things search.
Pure SEO are also delighted to announce the latest addition to their growing workforce; Tom Atkinson. Tom arrives at Pure with a strong background in digital marketing, having worked both on agency and client side roles within SEO and SEM.
To register for the Marketing Association's half day workshop entitled SEO need to know visit their website at http://www.marketing.org.nz/Category?Action=View&Category_id=2618. Places on the workshop are limited and are selling out fast. The workshop is being held in the Marketing Association's Auckland offices on Thursday 30th May from 8am until noon.