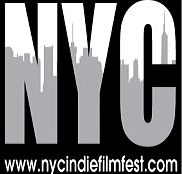 On Saturday night a special three-hour event will be held for the showing of the selected Music Videos.
New York, New York (PRWEB) March 29, 2013
As the 4th New York City Independent Film Festival sponsored by Cieri Media continues to accept submissions, they have secured a larger space for the Music Video Awards. On Saturday night, a special three-hour event will be held for the showing of the selected Music Videos. Immediately following the playing of each video the producer, director and/or the band will have the opportunity to speak about the making of the video with a question-and-answer period. At the end of the evening, an award will be presented to the Best Music Video of 2013, based on audience voting.
This year, the festival will be host to over 100 films and music videos, including narrative features, documentary features, shorts and super-shorts. The films submitted to the festival are from all over the world and will offer the discerning moviegoer a host of new ideas and visions. Complementing the film screenings, there will be a directors' panel - where filmmakers will take questions and discuss their films with the audience, as well as actors' and screenwriters' panels, with more events to be announced. On Friday, October 18, 2013 an opening party will be held at the Producers Club where all the filmmakers can socialize and relax.
Dennis Cieri, Director of NYC Independent Film Festival said, "We are very excited to announce the larger venue for the Music Video screenings. Last year we had two separate viewings of music videos, both of which sold out. This year by combining all of the videos into one show, all of the fans interested in music videos can view them all together. There is a bar right in the venue and I'm sure a great time will be had by all. When you watch music videos as part of a crowd the fun is increased ten fold. We think this will provide our fans and the video makers with a better and more exciting experience."
NYC Independent Film Festival is looking to move to a bigger location this year for its awards ceremony as well. Mr. Cieri said, "We want to be able to give more opportunities to these amazing film-makers and in order to do that we need to be able to provide more room and seating in each event. We are confident the festival will continue to grow and look forward to this year's festival."
You can follow them on Twitter, @nycindieff, and on Facebook, at facebook.com/nycindieff.