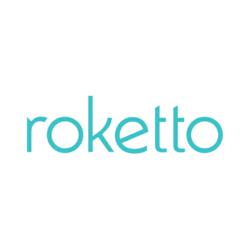 It's our job to ensure that no audience is being limited during their site experience. Responsive design has quickly become the new standard, and we're happily embracing it
(PRWEB) March 28, 2013
Roketto (formerly Saelstrom Marketing), a leading Kelowna web design company has launched a new website to cater to a rapidly growing mobile audience. The new site features a modern, minimalistic, responsive design to ensure a great user experience, regardless of what device it is being viewed on. "With the constant growth of mobile traffic, this was a necessary step we had to take. We're excited about the direction the web is headed and want to make sure we're helping our clients keep up." says Ulf Lonegren, one of the companies founders.
The new website also features client profiles on some of the companies most recent web design, branding, and internet marketing projects. Roketto does a great job of showcasing their clients return on investment through increases of quality traffic, lead generation, and sales over the last four years. As a Kelowna internet marketing company, results are the bottom line and the new website does a great job outlining just that.
The company has recently moved office locations from the Glenmore area to downtown Kelowna. Even after experiencing an office robbery, they are still confident the move was a smart one "This move was driven by the need to expand our company image in the city we're based out of" says co founder Chris Onyett. "Most of our business comes from the coast, but we feel it's time to make a strong push locally".
With a new office and a new website, Roketto is excited to take their business to the next level. Not only that, but the Kelowna web design company also has a new focus - responsive web design. This is a way of designing and building a website to adapt to any resolution or device whether it be a mobile, tablet, or desktop computer. Roketto is responsible for monitoring their clients web analytics on a weekly basis for trends and insights, and had noticed big changes across the board in 2012. "Mobile visitors now account for up to 50% of web traffic for many of our clients. " says Onyett. "It's our job to ensure that no audience is being limited during their site experience. Responsive design has quickly become the new standard, and we're happily embracing it".
About Roketto
Roketto is a Kelowna internet marketing and web design company. Starting out in 2009, the companies' mission has stayed the same: to provide the very best in creating and marketing websites and brands online. Both founders agree that while their experience and diverse skill sets are what helps them provide high quality services, communication and relationship building has been the true key to success.
The Author
Chris Onyett is one of the founders of Roketto, and is an experienced marketer and designer. He is also a passionate writer on promoting dog health. Connect with Chris on Google +.